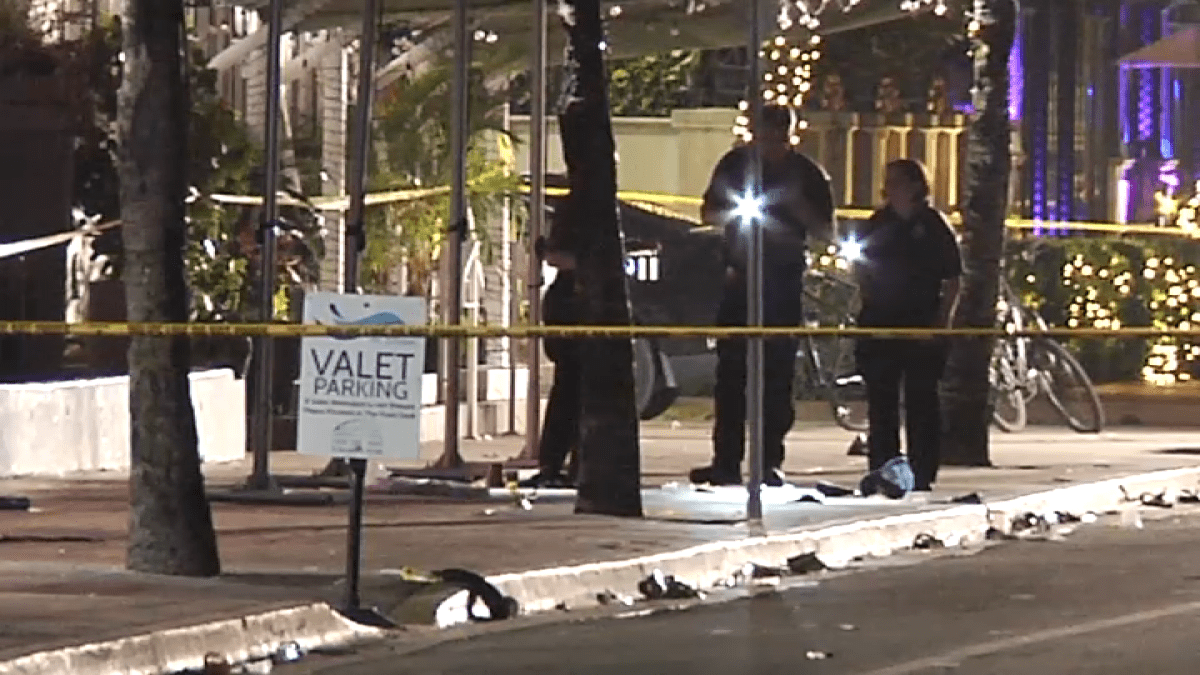 The Miami Beach Police Department is investigating an early morning shooting Sunday that left one man dead and another injured, officials said.
At about 3:30 a.m. Sunday, Miami Beach Police officers heard gunshots near 11 Street and Ocean Drive and found a man suffering from gunshot wounds along the 1000 block of Ocean Drive.
The man was taken to Jackson Memorial Hospital's Ryder Trauma Unit, where he later died. A second victim was also injured but was treated and released on-site.
Officers later found the suspect along the 100 block of 11 Street, where a chase ensued on foot.
The suspect's firearm was recovered at 12 Street and Collins Avenue, and then the suspect was arrested along the 1200 block of Washington Avenue.
A second firearm was recovered from the victim.
The incident comes less than 48 hours after another shooting in South Beach left one man dead and another injured Friday night.
It also comes as students and Miami-Dade County leaders hoped to kick off the weekend with a 24-hour ceasefire along with a free hip-hop concert called the People Matter Fest to keep kids off the streets.
Although MBPD has not released the identities of the victims or the suspects, it did confirm that this was a targeted and isolated incident.