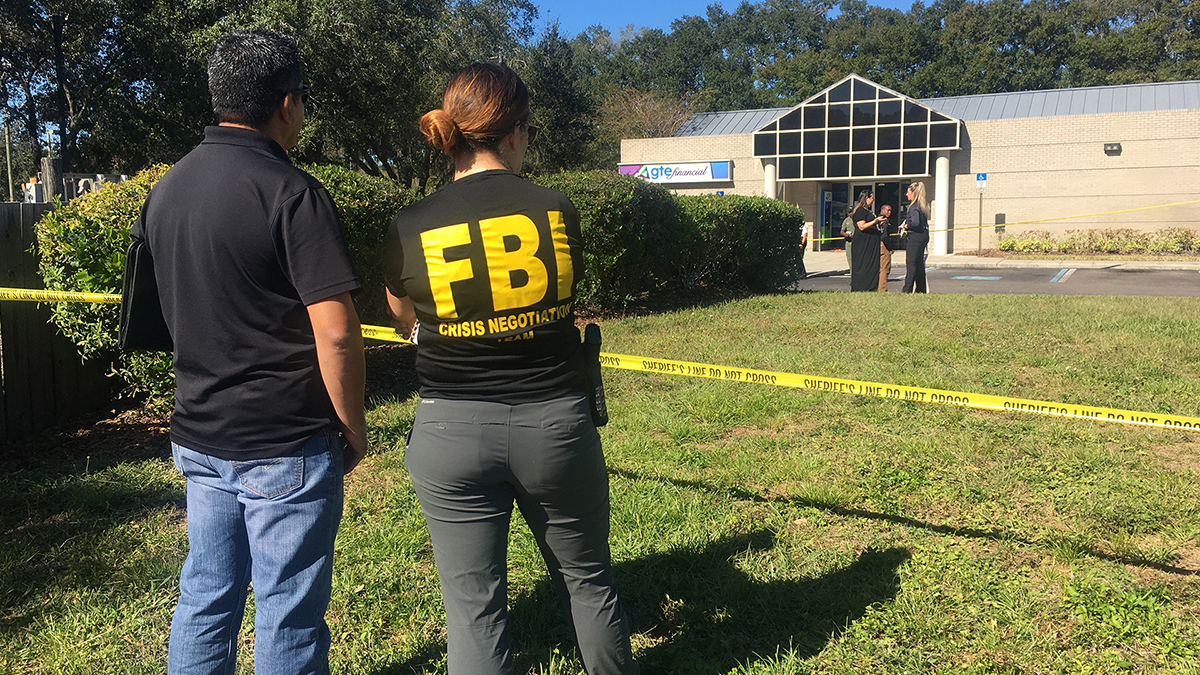 FBI
officials are investigating a shooting outside an ATM at a bank near Tampa that
left two people shot.
NBC affiliate WFLA-TV reports that the incident took place at the GTE Financial Credit Union located in Brandon, with Hillsborough County Sheriff's deputies arriving at the scene after the attempted robbery at an ATM located outside the bank.
"We are cooperating with law
enforcement and doing everything in our power to ensure the safety of our
members and employees," the bank wrote in a statement.
Officials have not released an
update on the condition of either person shot or whoever is responsible for the
incident. A total of 14 schools in the area, including two high schools, have
been placed on lockdown at this time.