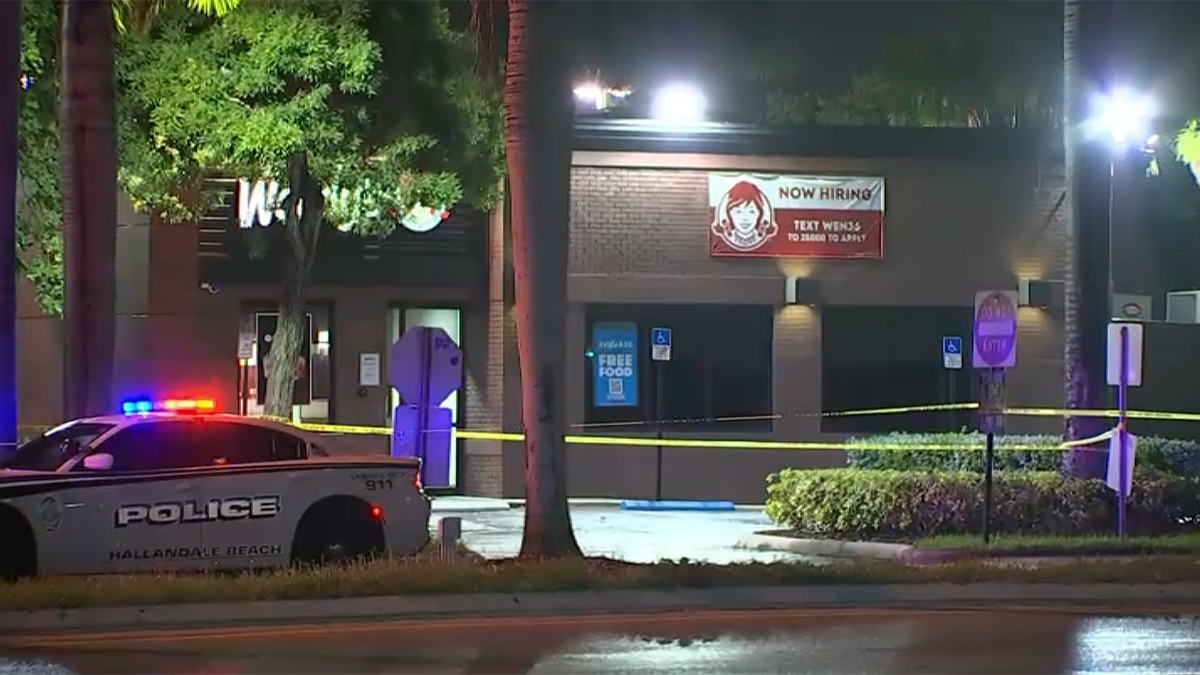 An argument in the drive-thru of a Hallandale Beach fast food restaurant ended in a shooting that claimed the lives of three people early Tuesday morning, police said.
The incident happened shortly before 1 a.m. at the Wendy's located at 1091 West Hallandale Beach Boulevard.
Hallandale Beach Police Capt. Megan Jones said investigators believe the shooting started after an argument at the drive-thru window.
Jones didn't release the identities of the people who were killed, but said they all appear to be adults. She said police weren't currently looking for anyone who was involved in the shooting.
"We have several detectives, our crime scene is here as well, just trying to figure out what happened," Jones said.
Stay tuned to NBC 6 on air and online for updates