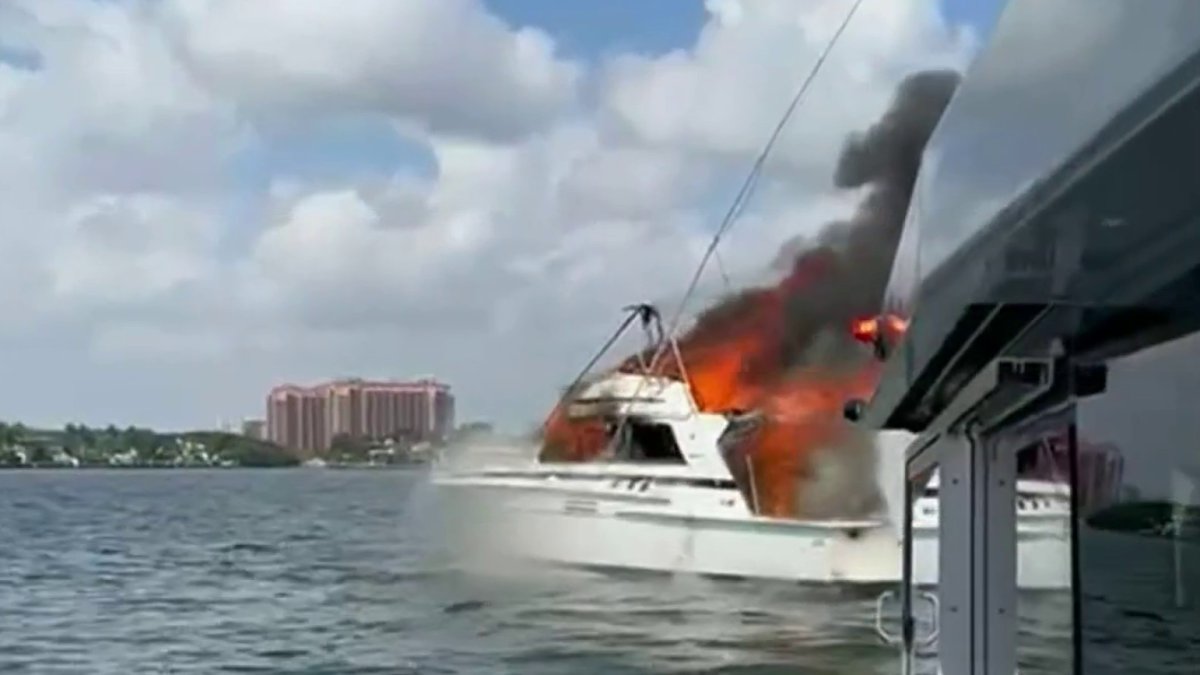 Drone and cell phone videos show a yacht engulfed in flames near the Coral Gables Waterway in Biscayne Bay.
Marine units with the Coral Gables Police Department spotted smoke coming from the 54-foot yacht Saturday afternoon.
The units say they helped remove all three people on board while Miami-Dade Fire Rescue put out the fire with an assist from Miami Fire Rescue.
No further information has been released regarding what sparked the fire.
Check back with NBC 6 for updates.