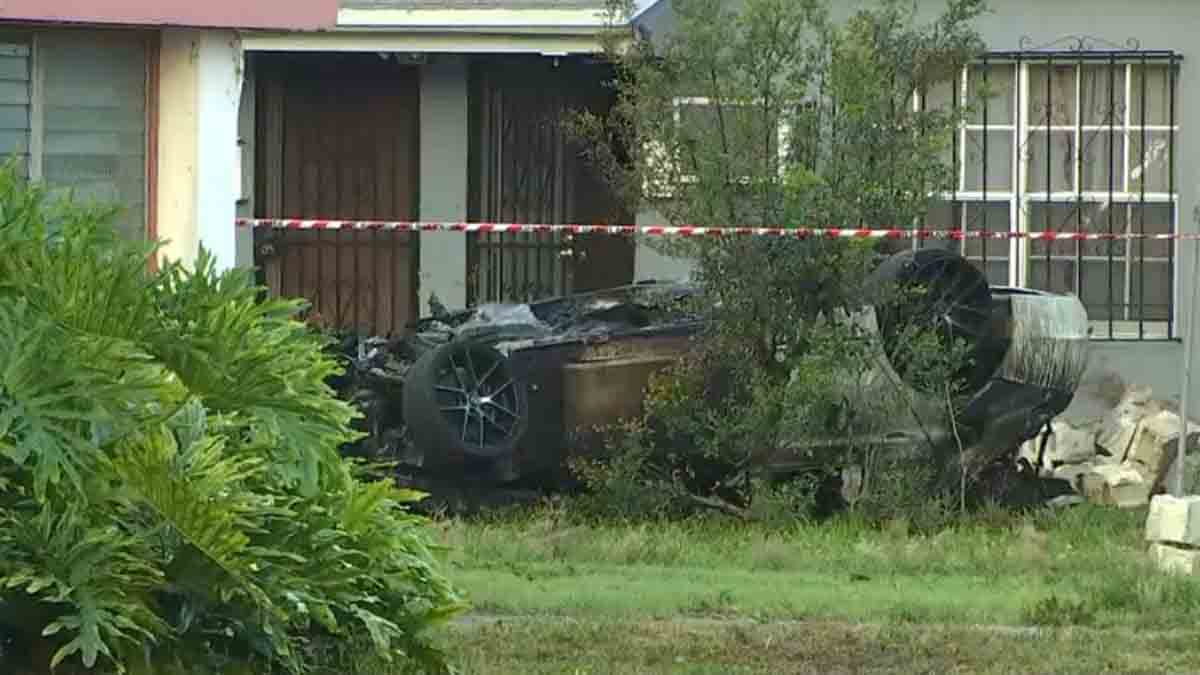 Police are investigating after a car crashed into a home in northeast Miami early Wednesday morning, killing three people and sending two others to the hospital.
Miami Police said the crash took place just after 5 a.m. at a duplex in the 300 block of Northeast 82nd Street.
Miami Fire Rescue Capt. Ignatius Carroll said the car appeared to have lost control and crashed into the home before overturning and catching fire.
Miami Police spokesman Michael Vega said a man and woman who were in the car were pronounced dead at the scene, while another man who was in the car was taken to a local hospital where he was pronounced dead.
Their identities haven't been released.
A total of five people were inside the duplex at the time of the crash. A man and woman who were in the bedroom that was struck by the car were taken to the hospital with minor injuries, Vega said.
Vega said the cause of the crash remains under investigation but that the car may have been speeding.
"We do believe that speed could be a factor, it is still too early in the investigation and we're investigating it to see if that played any role in the accident," he said.
Carroll said the building department responded to the scene to inspect the home and the Red Cross was also contacted.
"Because of the amount of damage that was caused by the impact, the building department is here to determine whether or not the unit is safe to reoccupy after it has been properly shored up and boarded and whether or not that second unit that's occupied by families will be able to remain in their homes," Carroll said.