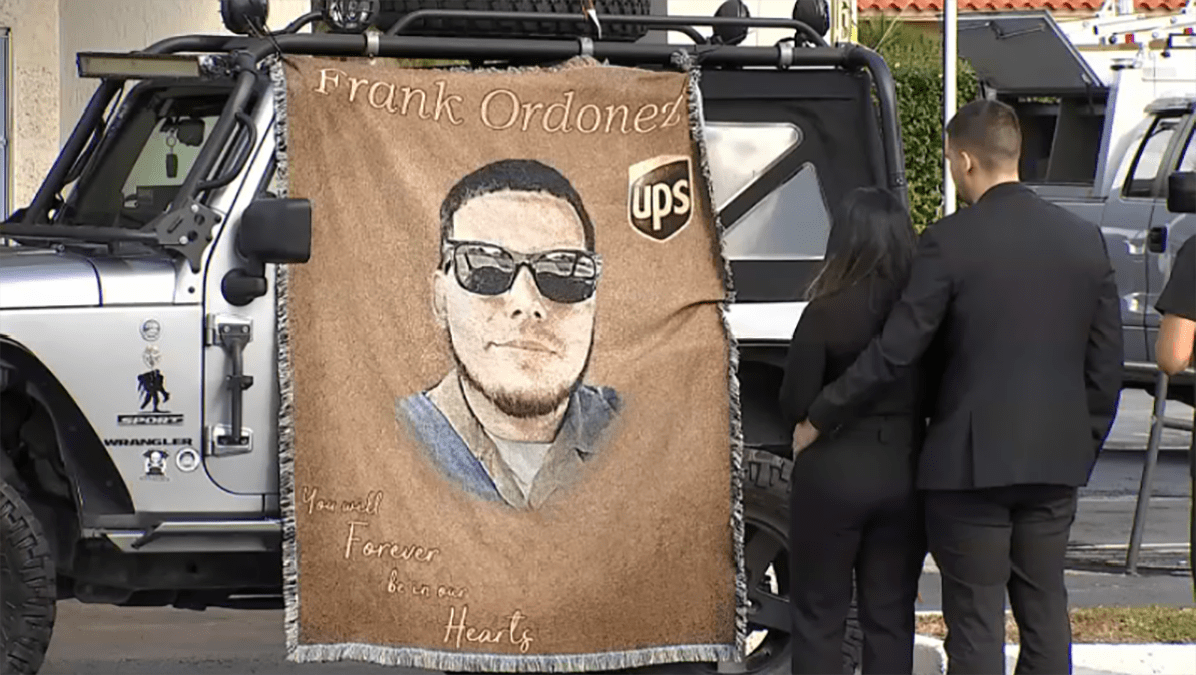 Three years after a South Florida UPS driver was highjacked by robbery suspects and killed in the crossfire of a police shootout, his family will gather for a memorial to honor his life.
Frank Ordonez was working on Dec. 5, 2019, when there was an armed robbery and shootout at a jewelry shop in Coral Gables. The suspects took him hostage as they fled in the truck.
A pursuit ensued and went into Broward County. When the truck stopped in traffic at a light near Miramar Parkway and Flamingo Road, the suspects opened fire on officers, which resulted in an exchange of gunfire between law enforcement and the suspects, officials said.
The 27-year-old Ordonez and Richard Cutshaw, a 70-year-old who was driving home from work, were killed in the crossfire, along with the two suspects.
Loved ones are remembering the victims of the Miramar shootout that killed a UPS driver and a bystander caught on the crossfire. NBC 6's Amanda Plasencia reports
Ordonez's family plans to meet near the intersection Monday night, but earlier in the day family members said they have a huge hole in their lives that will never be filled.
Family members had filed a lawsuit against law enforcement agencies, claiming they were negligent in the shooting.
But a Broward County judge ruled in August that they have no right to sue because of sovereign immunity. Prosecutors are still reviewing law enforcement actions and the family believes they have a criminal case.
The closure that we're seeking and then justice that we're seeking, it's still an emptiness because there's no closure and there's no justice yet," stepfather Joe Merino said.