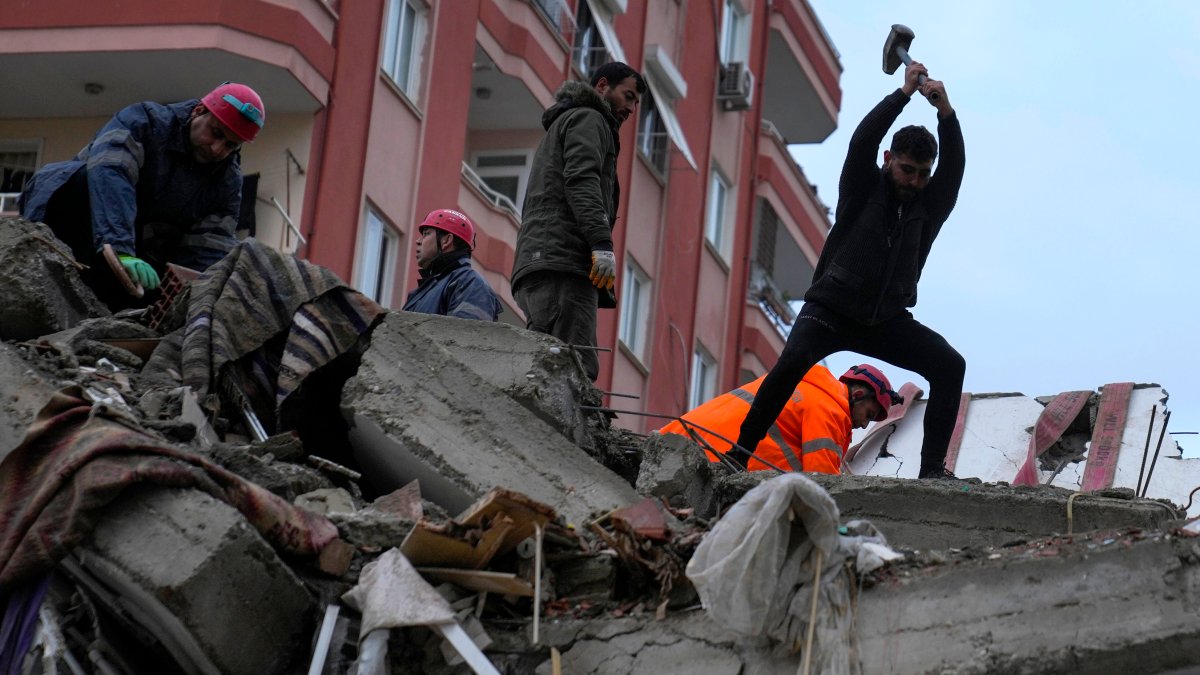 A South Florida nonprofit is working around the clock to pour aid into Syria and Turkey after a powerful earthquake killed thousands and caused widespread devastation.
The Doral-based Global Empowerment Mission sent a team on the ground in Adana, Turkey to assess the situation and determine possible routes to transport aid once it arrives. GEM already filled one flight with aid Tuesday afternoon and worked on filling more trucks with more to send to Turkey throughout the week.
"People are absolutely clinging onto hope. There's no question," said Majel Wilson, who was in Adana with GEM. "There's mountains of concrete that people are standing over and waiting because their loved ones may be inside that and they are absolutely holding out hope."
Rescuers worked in freezing temperatures in the hopes to find other survivors or recover bodies amid the rubble. People can donate blankets, boots and coats, but Wilson stressed the best way to help is by donating money to organizations. Click here for more information on GEM's website on how to help.
"The destruction and the devastation was mind-blowing," Wilson said.
Miami-Dade Fire Rescue has also made Florida Task Force 1 available to assist with the international response.
The team has not yet received a request for assistance, but they are making last-minute preparations if they receive official orders to deploy.
Florida Task Force 1 was deployed to Turkey in 1999 for a deadly earthquake.
As of Tuesday, the death toll soared above 7,000 and was still expected to rise.
According to reports, more than 3,000 people have been killed and close to 15,000 are injured after powerful earthquake rattled the Middle East. NBC 6's Jessica Vallejo reports on how South Florida is helping those affected.