Allan Tavss says he is frustrated because he has the money needed to repair his 2010 Jeep Liberty, but he cannot find the part needed to make the repair.
Since buying the car, he says there has been one constant issue with the car.
"It is very noisy. When you are driving over 60 mph, when you get on the expressway you can hardly talk," he said referring to the car's SkySlider roof.
The retractable roof in the vehicle is designed to slide back and expose a large open area, but he says it leaks when driving with the roof closed. A few years ago while the Jeep was still under warranty, he took it into the dealer twice. He says those were quick fixes that didn't last. Then in 2017, the roof stopped sliding open and closed.
"I opened up the roof to show my son and grandson the Brickell Avenue skyscrapers and the buildings over there and then the roof didn't close," he told us.
Tavss is not alone.
We found dozens of complaints about the Jeep Liberty's Skyslider Roof have been reported to the National Highway Traffic Safety Administration. Many, like Tavss, complained about noise and water leaks. Other drivers had more serious concerns.
One wrote, "Retractable roof broke while driving… Luckily there was a passenger who was able to grab it before it flew into traffic." Another reported, "The Skyslider roof is unhinged, it flips open when driving as low as 25 mph."
And a YouTube search shows frustrated Jeep Liberty owners looking for a fix to their issue.
When Tavss went to a dealer and a separate repair shop he says he was told That there were no more of these assemblies in the United States and "we are getting a new manufacturer to produce this part and then we will get it to you."
But after a year of waiting, he says he was told the part he needed had been discontinued.
We reached out to Fiat Chrysler Automobiles, Jeep's parent company, to find out what options are available for driver's like Tavss.
A spokesperson wrote, "Unfortunately, we (FCA) are unable to locate additional sky slider parts. The supplier who made this part (#68055315AF) is no longer in business, and we have no inventory left in our dealer network. We have exhausted all resources in trying to locate a solution. To our knowledge, there are no suppliers currently manufacturing this part. We are notifying customers that inquire about some sky slider parts that these parts are cancelled and are no longer available."
We did our own search for the part he needed, but our search went cold. Mechanic Julio Martinez with All Import Tech says since the car is no longer covered under the warranty the part is no longer required to be readily available.
He says in recent years he's seen more carmakers stop making popular parts. He says often after-market fixes become available, but so far that hasn't happened in this case.
"It has been completely exhausted, discontinued, and there is nobody with any part left on their shelf to be able to give us something to make something work for this customer," said Martinez.
How Retailers Grade You to Determine Customer Treatment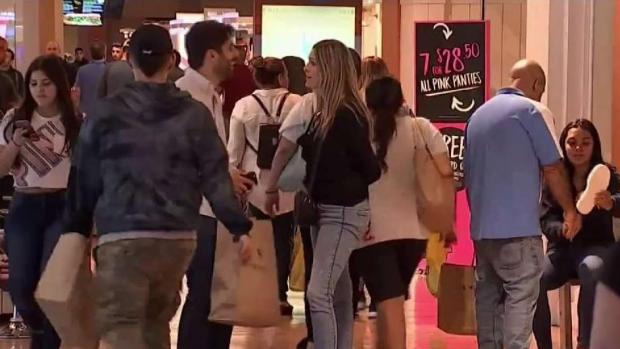 He says the only fix possible is customizing the entire roof. Right now, Tavss isn't sure if he will take that route. His Jeep Liberty only has 55,000 miles on it but he fears the value of the vehicle has plummeted.
"All I know if that I am stuck with a car that won't have any value when I try to sell it," Tavss told us.
We did ask Jeep's parent company how many customers are currently waiting for the folding frame roof part but they would not disclose the number of cases.
Watch Out for Scammers Posing as Legitimate Businesses