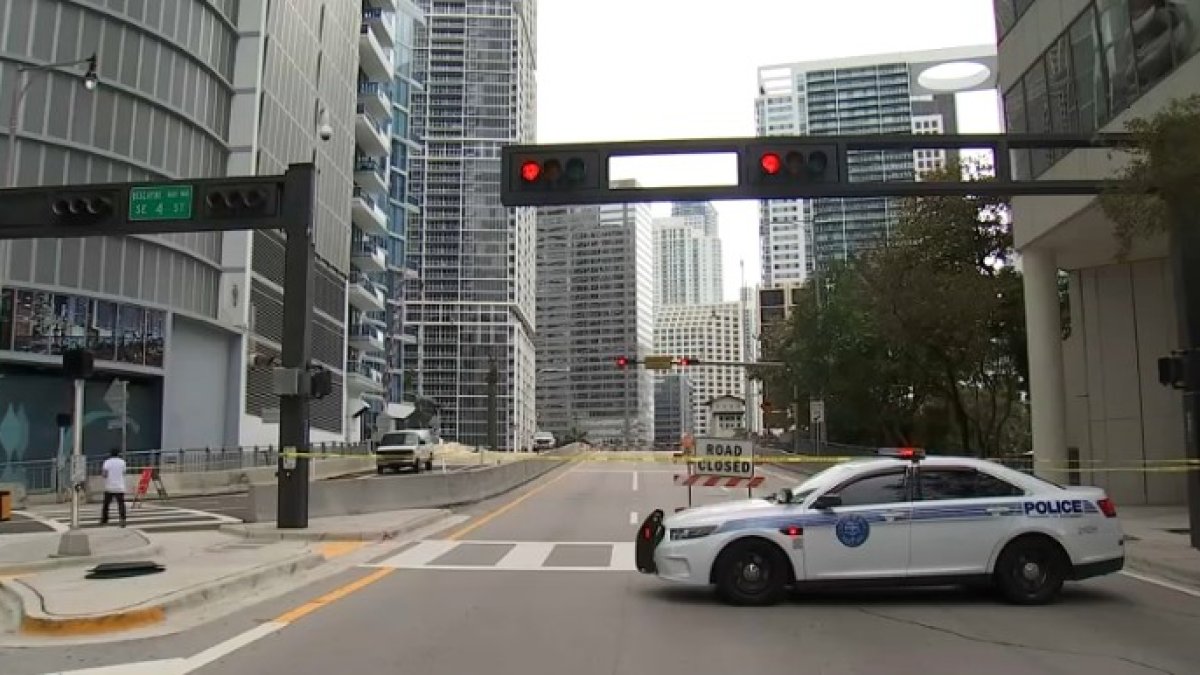 The Brickell Bridge was closed for hours Wednesday while Miami Police were conducting an investigation.
Officials tweeted around 9:20 a.m. that the bridge was temporarily closed from Southeast 5th Street to 7th Street.
The bridge was closed into the early afternoon. Police tweeted around 2:15 p.m. that it was reopened after the incident came to a positive resolution.
No other information was given.
Check back with NBC 6 for updates.