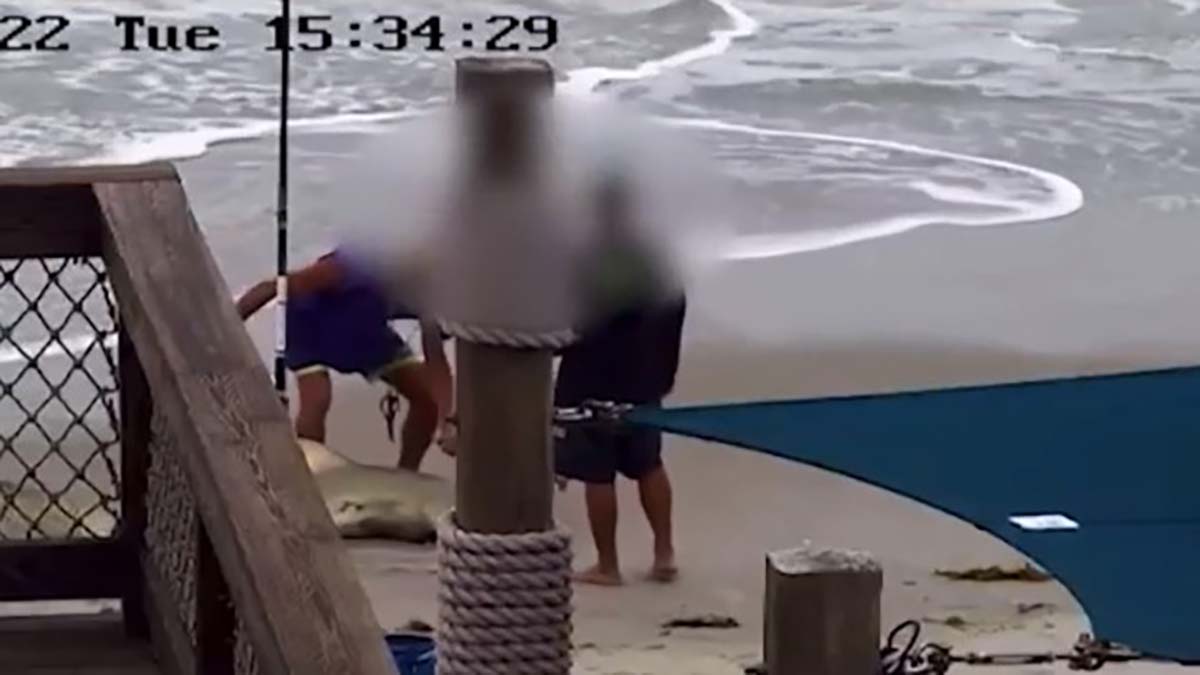 The Florida Fish and Wildlife Commission is recommending charges against a man who was caught on camera beating a shark with a hammer along Florida's Space Coast.
NBC affiliate WESH-TV reports the agency is recommending two misdemeanor charges against the man, who has not been identified. The Brevard County State Attorney's Office will determine if charges will be filed.
Video from the December 20 incident showed the fisherman catch what appeared to be a five-foot shark near Indian Harbour Beach and club it to death with a hammer. The man later tossed the shark back into the water.
Witnesses called police after the incident and the FWC launched an investigation.
Local governments in Brevard County have responded to public outcry since the incident, including proposing revisions to city ordinances to expand no-fishing areas around two beach parks along with creating a civil fine in addition to existing charges.