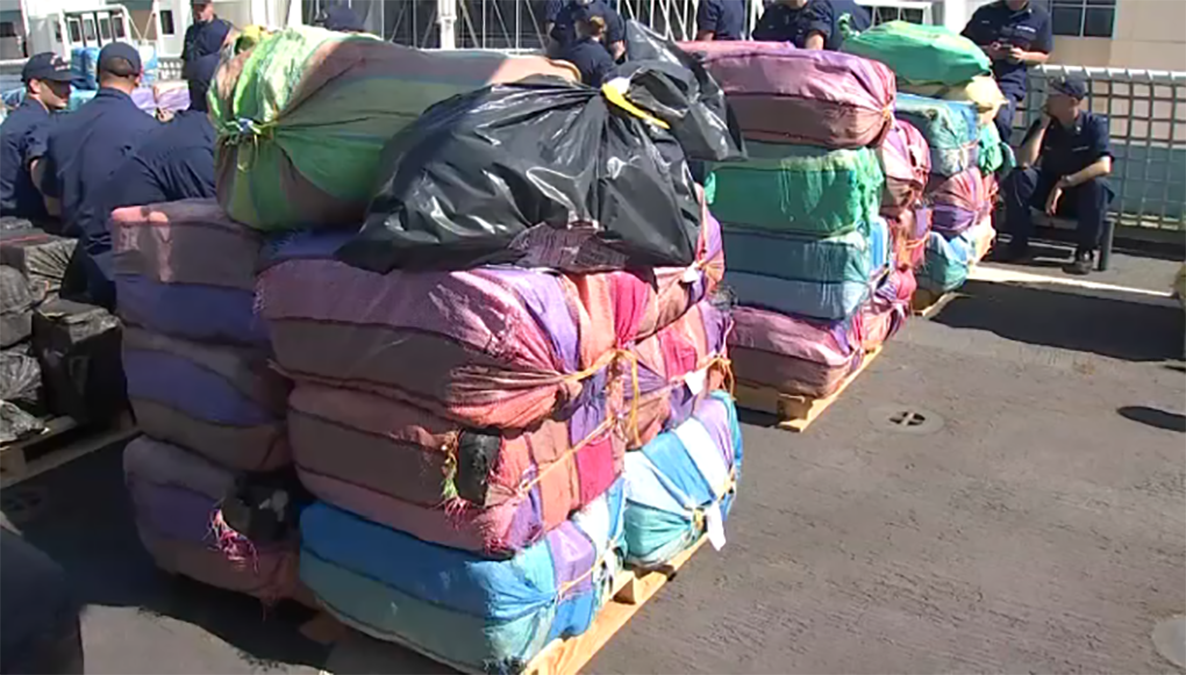 Thursday is expected to be a record setting day at Port Everglades with the United States Coast Guard offloading a major seizure of narcotics.
The agency is expected to offload over 61,000 pounds worth of cocaine and marijuana at the Fort Lauderdale port Thursday morning, according to a news release issued from the USCG.
Officials say the narcotics have a street value of over $1.4 billion, making it the largest offload in Coast Guard history.
The narcotics were captured in seizures along the Eastern Pacific Ocean and Caribbean Sea in recent weeks.