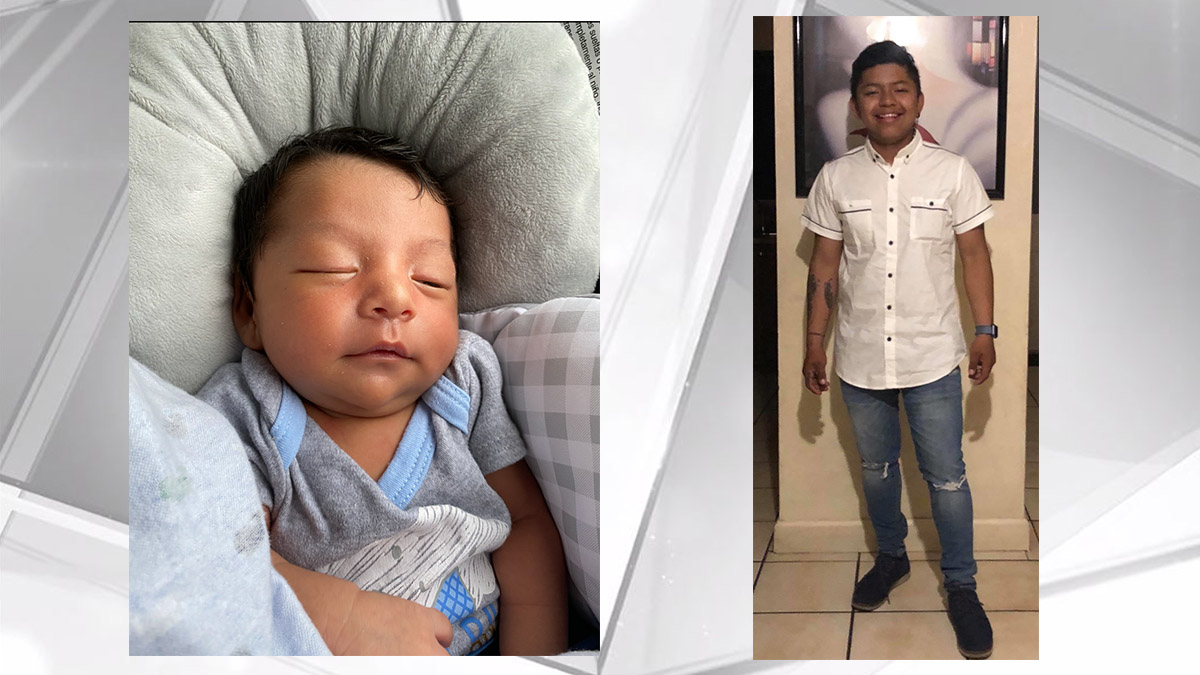 Coconut Creek Police have issued an Amber Alert for a two-week-old child who was last seen in the area Monday afternoon.
Authorities say Joshua Quinteron, 19 days old, was last seen in a blue onesie near the 4900 block of Fisherman's Drive in Coconut Creek.
Police say they were dispatched to the area to investigate a domestic dispute.
They say the child may have been "forcibly" taken by his father, 17-year-old Jonathan Garcia, who was last seen wearing a red shirt and blue pants. Garcia has a feather and arrow tattoo on his right forearm and red lips on the left side of his neck.
Witnesses tell police Garcia was seen shaking and hitting the child as he ran away. Investigators determined Quinteron's father called an Uber in Oakland Park while fleeing.
Anyone with information is asked to call 911 or Coconut Creek Police at 954-973-6700.