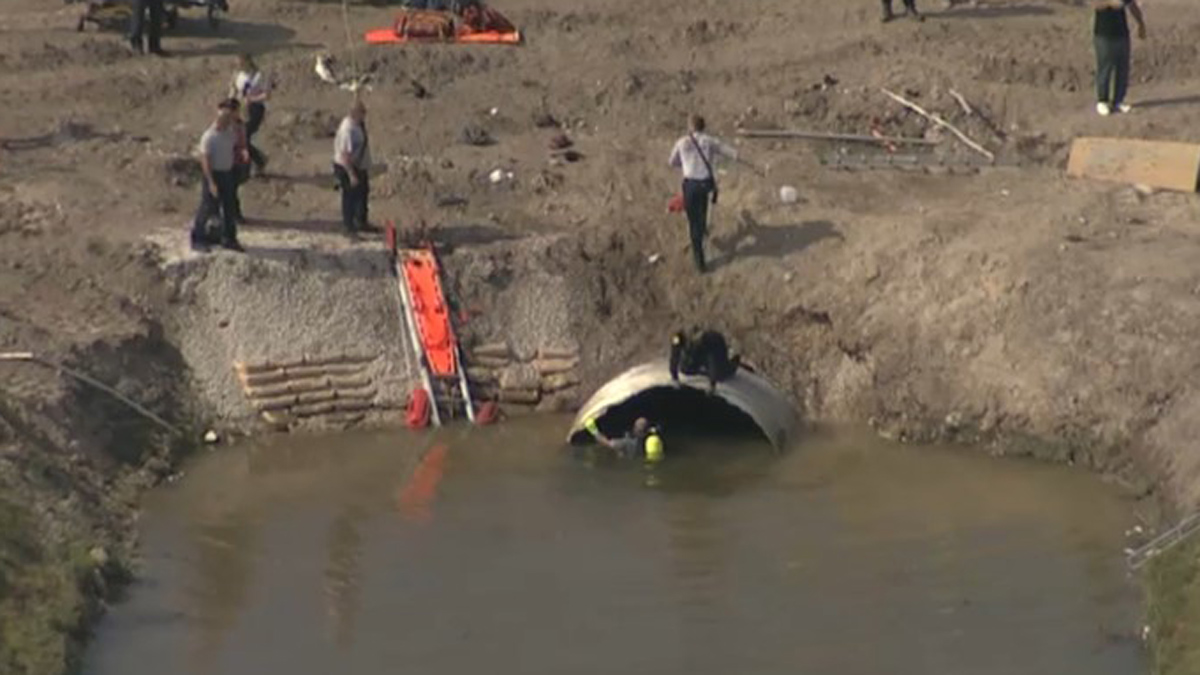 A construction diver died after he was pulled from a storm drain in a canal in northwest Miami-Dade Thursday morning.
Miami-Dade Fire Rescue officials said crews responded to the canal at around 10 a.m. near the 2400 block of Northwest 119th Street.
Officials said that the man was working on a storm drain pipe when he lost communication with other workers for five minutes.
"They noticed his bubbles stopped. Within five minutes, they noticed he was not communicating," said Rogelio Vandamas with Miami-Dade Fire Rescue.
The workers then called 911. Footage showed multiple rescue crews at the scene and several divers in the canal.
After several minutes, the man was pulled from the drain and taken on a stretcher before being airlifted to a local hospital, where he later died.
Vandamas said he was in the water for at least 40 minutes. He was wearing dive gear and was getting air through a pipe.
The workers had difficulties with the water visibility and limited access to the pipe, officials said.
"There was limited entrance. It was a very long pipe, about 150 feet," Vandamas said. "We had no light from the sun and there was sediment In the water. With our lights it was hard. So our divers dove until they found him."
The man's identity was not released.
Check back with NBC 6 for updates.