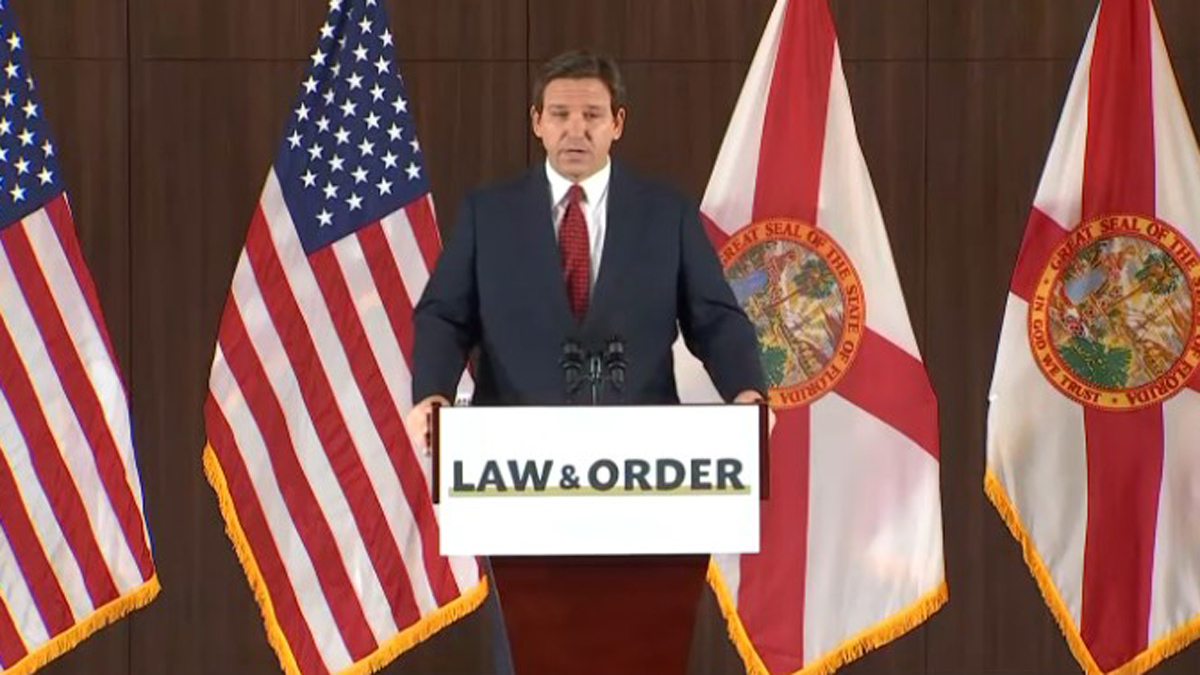 Amending the state's death penalty law, fighting fentanyl and stopping bail reform are all part of Florida Gov. Ron DeSantis' law and order agenda.
DeSantis laid out the agenda at a news conference Thursday at the Miami Police Benevolent Association.
The governor noted that the state is experiencing a 50-year crime rate low but said he wants to introduce more measures to solidify that.
"We want to make sure that we cement our reputation as being a law and order state," told the crowd, which included many law enforcement officials.
Among the measures DeSantis is seeking is a change in the state's law that requires a unanimous vote for the death penalty.
He specifically mentioned last year's sentencing of the Parkland school gunman, in which one juror was adamant against the death penalty.
"Obviously he was guilty, why it took so long to even get to the penalty phase is beyond me," DeSantis said. "I don't think justice was served in that case."
DeSantis said he also wants measures in place to stop bail reform measures that would allow certain offenders to be released without posting bond. He said places like New York and Illinois are seeing negative impacts from no-cash-bond measures.
A proposal has been reported to be in the works to implement a similar system in Miami-Dade that would use a computer system to determine whether certain people accused of a crime should be released before their first court appearance.
"I'd be very careful to think that somehow some algorithm is going to be better than human wisdom and human experience when you're talking about somebody that's a judge," DeSantis said. "You have a circuit judge, that person can be voted out of office if they're releasing criminals, you can't vote an algorithm out of office."
Proponents say the reform is needed, claiming the county puts too many people behind bars and that the system unfairly impacts the poor.
A number of local leaders have spoken out against the proposal, including former Miami-Dade mayor and current congressman Carlos Gimenez.
DeSantis said the measure would be dangerous for Miami-Dade.
"This is a very populated area, it's not easy to keep crime down but they've done a good job, I think it's because they're holding the bad guys accountable and that's what you have to do," the governor said.
When it comes to fentanyl, DeSantis said he wants to make it a first-degree felony to possess, sell or manufacture fentanyl or other substances to look like candy, and make it a mandatory life sentence for anyone targeting children with fentanyl.