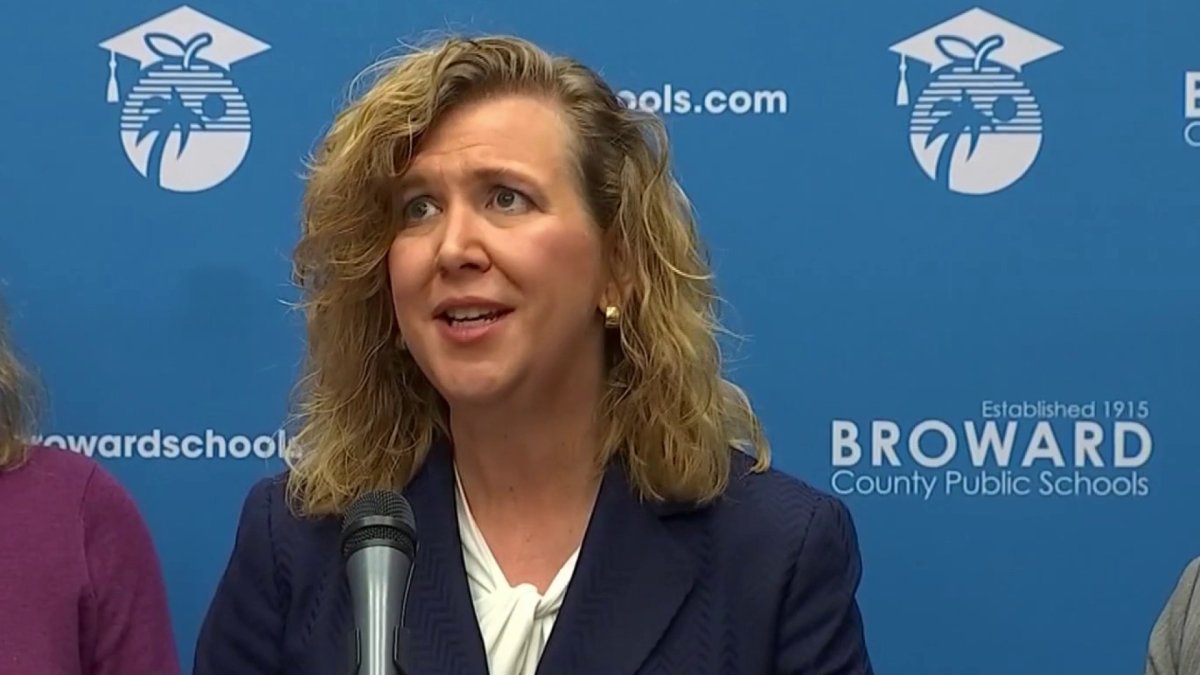 After negotiations on a severance package last week, the tenure of Dr. Vickie Cartwright as the superintendent of the Broward school district is set to come to an end Tuesday.
Cartwright is expected to take the package and leave the position she had been in since August 2021. She was selected to lead the sixth largest school district in the country on a full-time basis less than one year ago.
Lawyers for both Cartwright and the district agreed last Thursday to a deal deal worth about $365,000.
"I would just like to say I appreciate you as chair of the board," Cartwright said to school board chair Lori Alhadeff as they shook hands after the deal was struck.
The board agreed to give Cartwright 20 weeks of severance pay, including the value of her benefits, plus all the unused sick days and vacation days, and for 60 days Cartwright will be a paid consultant to the school board.
The Broward County School Board and Cartwright agreed to a mutual separation at a special meeting January 24. Cartwright had presented a report outlining some of her accomplishments during her tenure as superintendent, which included securing teacher raises and improved graduation rates.
"One thing I can say for certain is that I've been here for about a year and five months, so not even a year and a half, yet I have the data that demonstrates that through my leadership we are able to move mountains in this district in a very short amount of time," Cartwright said.
But the board was apparently unswayed, and both sides were set to agree to the separation once the terms are settled.
Board member Torey Alston gave Cartwright F after F on his report card for her performance.
"I desire a superintendent who will clean up issue after issue quickly," Alston said. "Playing politics with the board, and sharing false information about your bosses on this dais, F."
Cartwright had been fired with a 5-4 vote in November after a surprise motion by Daniel Foganholi, one of several school board members who were appointed by Gov. Ron DeSantis following a grand jury report into the Parkland school shooting. Four other DeSantis appointees joined him.
But a month later, a newly-constituted, post-election school board rescinded that termination.
Cartwright was given a 90 probationary period to prove she's up to the task, but the 90 days ended Tuesday.
"I want to thank our superintendent, I don't think anybody could've tried as hard, who really wanted to be here," board member Nora Rupert said.
Some board members said they lost confidence in Cartwright.
"And while she did a lot of very positive things in terms of being caring and compassionate and very committed to what she was doing, she didn't execute in a way that kind of gave the board the confidence that she'd really be our long-term leader, so I think that this is a courageous decision today," board member Dr. Allen Zeman said.
Others said politics played a part in her ouster.
"I think politics has something to do with it, I think there's a lot of different factors going on but I think that for sure politics was a part of it," board member Sarah Leonardi said.