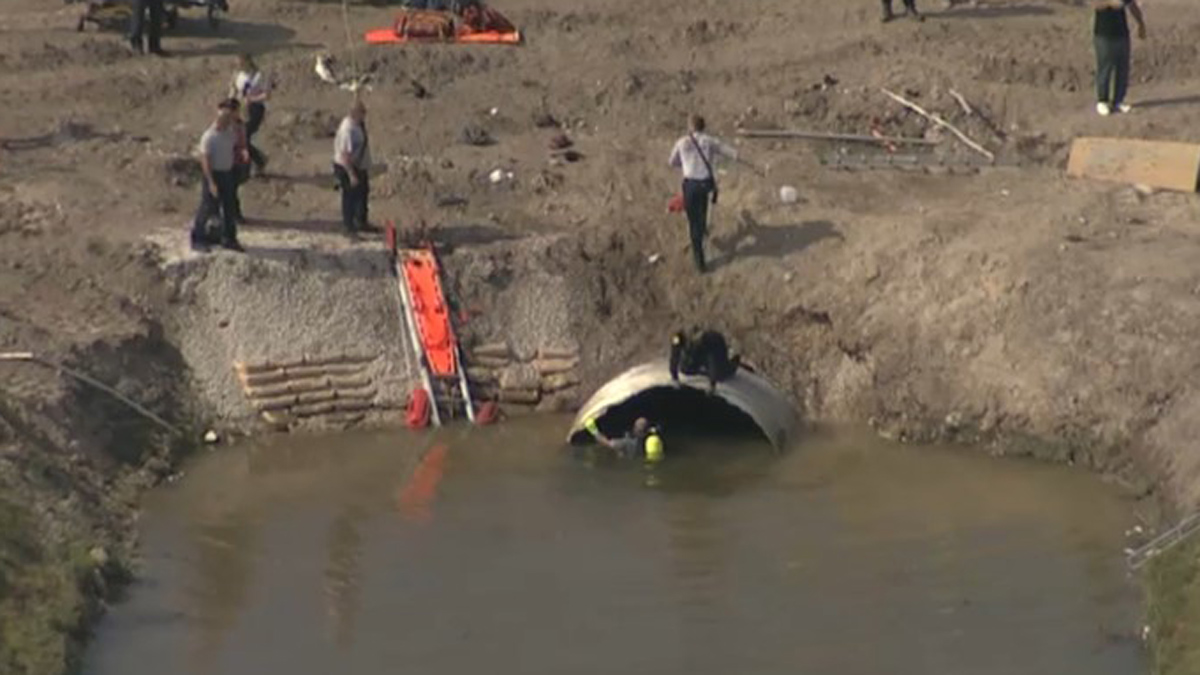 A worker who was reportedly stuck in a storm drain in a canal in northwest Miami-Dade was pulled out by divers Thursday morning.
Miami-Dade Fire Rescue officials said crews responded to the canal near the 2400 block of Northwest 119th Street.
Footage showed multiple rescue crews at the scene and several divers in the canal.
After several minutes, a man was pulled from the drain and taken on a stretcher before being airlifted to a local hospital.
His identity and condition were unknown.
Check back with NBC 6 for updates.