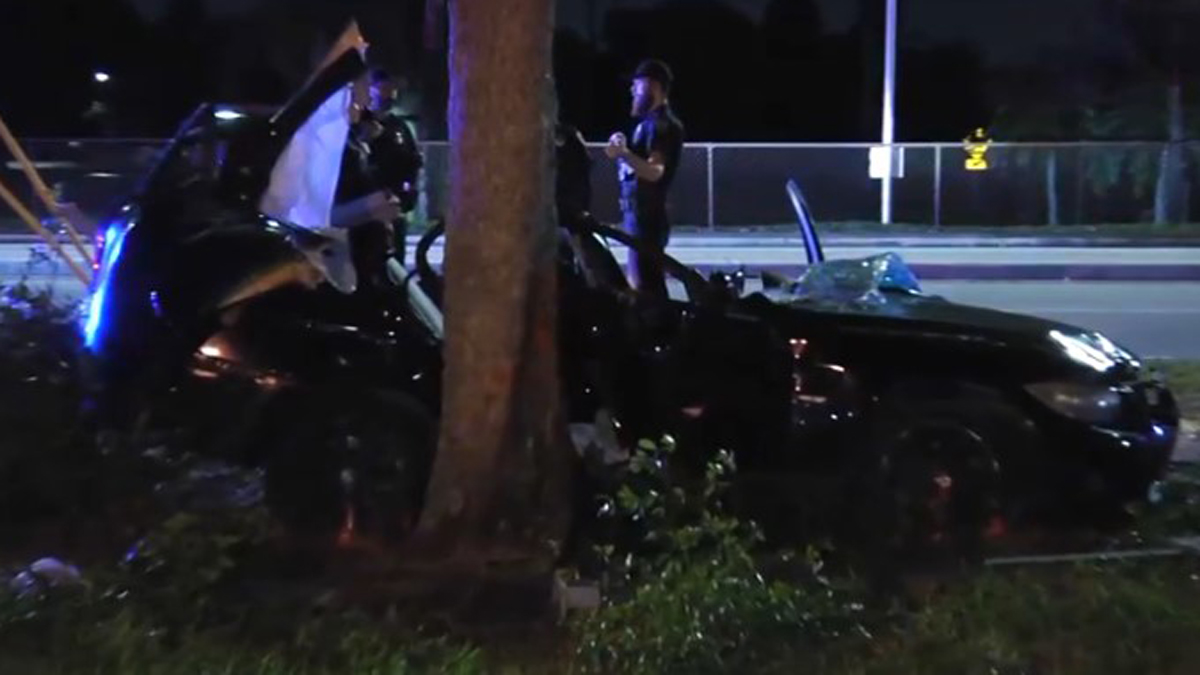 Police are searching for a driver who they said fled on foot after a crash in Margate left a woman dead and another woman and a young child hospitalized.
The crash happened around 1:30 a.m. Monday near the intersection of Rock Island Road and Northwest 1st Street.
Margate Police officials said the driver of a BMW lost control, causing the car to go off the roadway and hit a tree.
Footage from the scene showed the mangled wreckage of the car up against the tree.
The BMW's driver fled the scene on foot, police said.
Three other people were in the car at the time of the crash, including a 1-year-old and two women.
One of the women, 21-year-old Markya Kyana Hunt of Pompano Beach, was pronounced dead at the scene.
The child and the other woman were both hospitalized with non-life threatening injuries.
The crash remains under investigation and police are asking anyone who may have witnessed it to call them at 954-972-7111.