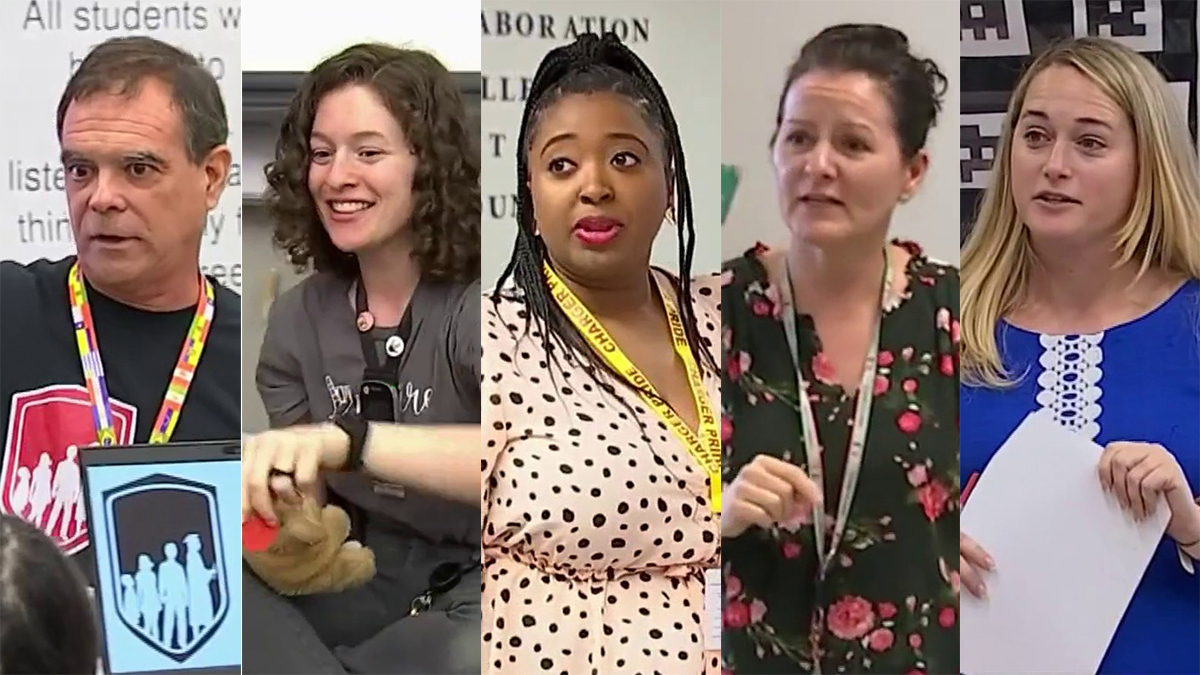 It's an incredible honor just to be nominated. We hear that said about a lot of contests, but when it comes to choosing a teacher of the year for Broward County Public Schools, it's really true.
There are five candidates for the title this year. We went to their classrooms Monday to see them in action.
Otto Rodriguez sponsors the Latinos in Action club and teaches science at South Broward High School. He's got energy to burn, the type of teacher his students will remember decades from now.
"In order to teach them, you have to have connections because you have to win them," Rodriguez said about his teaching philosophy. "It's something that I learn always since I became a teacher that the students don't learn from someone they don't like."
It takes a special skill set to teach deaf and hard-of-hearing pre-schoolers. Haley Shurack loves the impact she makes every day at Tropical Elementary School.
"They're coming in really not speaking at all, they can't tell me when they're hurt, they can't tell me what they want to eat. By the time they leave, I can't get them to stop talking!" Shurack said.
LaShaundra Williams did not major in education in college — she fell into a career that turned out to be her passion. Now her students at Hallandale Magnet High School can relate to history, which she finds extremely satisfying.
"And they can really start to see, like, oh, I can see how this from a hundred years ago, how this is in impacting us today, and when they start to see how our history is repeating itself, that's really what I live for, that's really what I love," Williams said.
In contrast to Williams, Danielle Bradley says she knew she wanted to teach since she was a little girl. Bradley says getting to know what makes her students at Coral Glades High School tick is a key part of keeping them engaged.
"Finding what their interest are and what their passions are, you have to make that one-to-one personal relationship with the students and use that when you're building your lessons, use that when you're motivating them one on one," Bradley explained.
Jennifer Wilson comes from a long line of teachers, it's in her blood, and she says her kids at Tequesta Trace Middle School make teaching the most rewarding profession.
"The satisfaction is really seeing them succeed, seeing them learn, seeing them grow from where they were starting out as a 6th grader to 7th and 8th grade and beyond," Wilson said.
How can anyone choose one winner from this bunch of incredible educators? They will find out who gets the title of teacher of the year on Friday night.