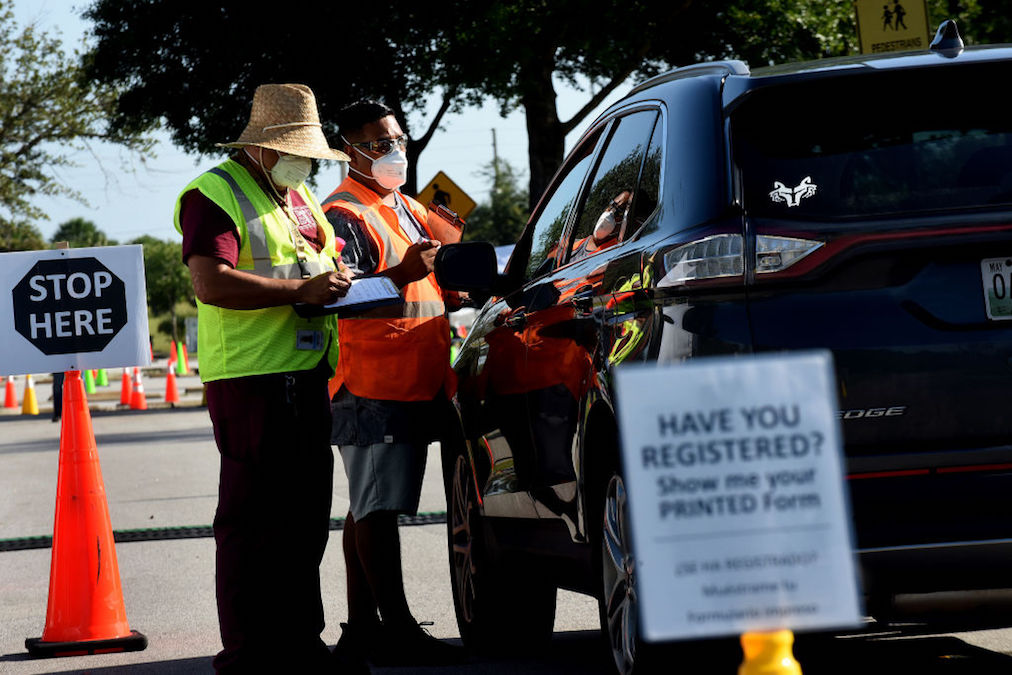 What to Know
Florida reported 1,838 new COVID-19 cases Monday, for a total of 648,269
22 more virus-related deaths among Florida residents were also reported
Miami-Dade and Broward combined for over 235,000 COVID-19 cases
The prevalence of coronavirus in Florida continues to wane this Labor Day, but remains higher than it was at the traditional beginning of summer, Memorial Day.
The difference is the trend — now moving downward, while Memorial Day marked the beginning of the deadliest wave of virus this state, and almost any other, has seen during the pandemic.
The state reported 1,838 new infections Monday, bringing the overall total to 648,269. It is the smallest one-day increase in new cases since mid-June.
The share of all tests coming back positive was 6.4%; when retests of those previously positive are excluded, the new case rate was 4.6%. Both are the lowest since June 13, but — again — higher than they were on Memorial Day.
In the seven days ending on Memorial Day, nearly 760 new cases were being confirmed per day, with 5% of all tests coming back positive; the new case rate was 2.4%.
By the week leading into July 4, the new case numbers had soared, to 8,215 a day, on positivity rates of 16.6% for all tests and 14.6% for new cases — the latter a more than 500% increase in prevalence among those being tested.
Deaths, the last of all indicators to move, began to soar, from 264 dying the week ending Memorial Day, to 469 dying in the seven days before July 4, to a peak of 1,358 dying in the week ending July 25 — an average of 194 a day.
Now deaths are declining, with just 22 being confirmed Monday. That brings the seven-day average for confirmed deaths per day to under 100 for the first time since July 16.
Most of the deaths confirmed in the last week occurred a week or more earlier, as it takes time to confirm they are related to COVID-19.
For example, half of the 22 deaths confirmed Monday occurred between July 29 and August 18.
In South Florida, Miami-Dade had 161,637 cases, an increase of 274 since Sunday, along with 2,658 COVID-related deaths, three more than were reported Sunday.
In Broward County, there were 73,426 COVID-19 cases reported, a daily increase of about 133, along with 1,220.
Palm Beach County had 43,187 cases and 1,168 virus-related deaths Monday, while Monroe County had 1,761 cases and 19 deaths.