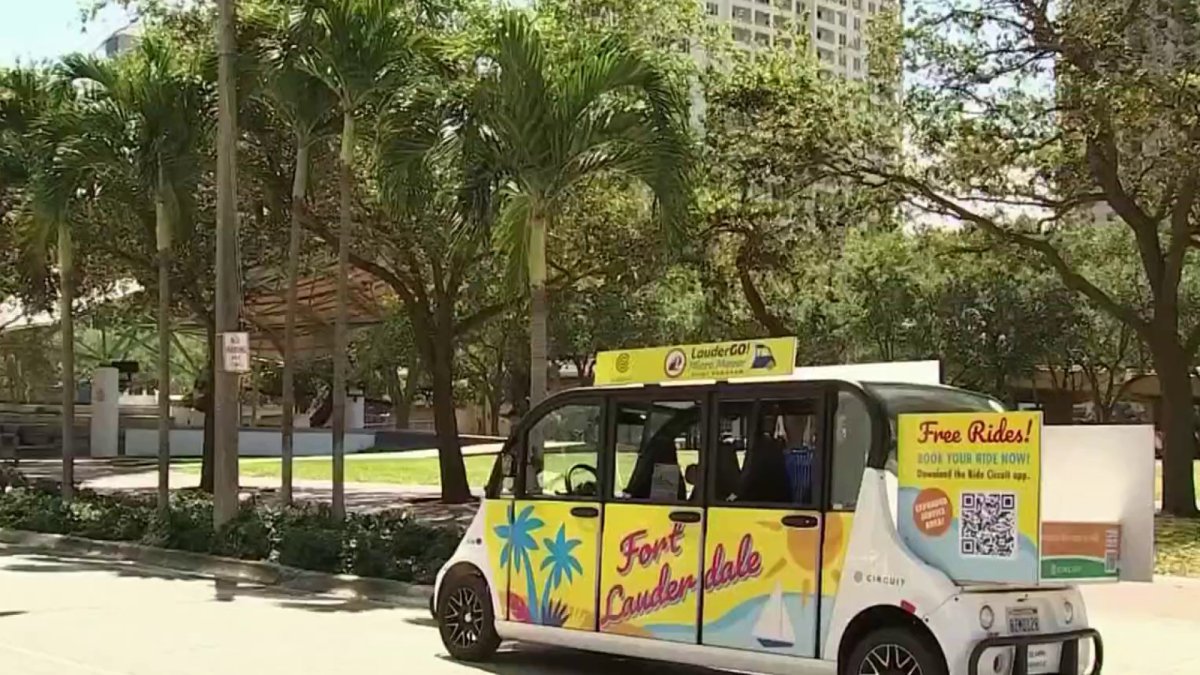 Fort Lauderdale is offering a unique transportation option to reduce drinking and driving during the spring break season.
The shuttle is called LauderGO and the 16 electric vehicles are run by the company Circuit. It's free and all you have to do is download the app to request a ride.
"What's great about the LauderGO micromover is that you can travel without worrying about driving. It's a safer way to travel, great for people here visiting on spring break," said city spokesperson Arlene Borenstein. "Also for our neighbors who actually live here, they can get to the Brightline train or a bus stop as long as it's in the coverage area, these vehicles will come to you and it's absolutely free."
The pilot program has been running in Fort Lauderdale since September and it's not just on the beach. Thanks to Commissioner Beasley Pittman, service has been extended further west to District 3.
"The neighbors in our district don't have necessary transportation to get to the east side. Where a day at the beach may consist of two buses now they could take their family, order a Circuit and go downtown to the beach, the library, the performing arts center," Pittman said.
Click here for more information on LauderGO.