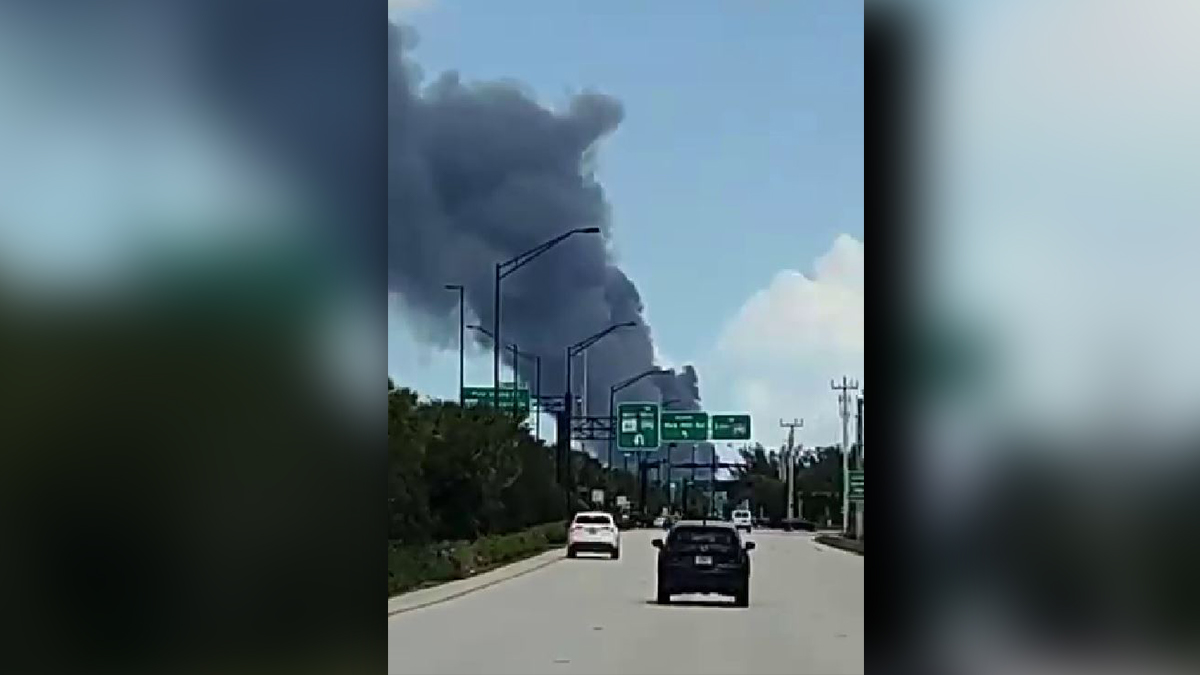 A fuel tanker went off an interchange ramp, over the wall and exploded in Davie Sunday and has left all eastbound lanes at I-595 and Davie Blvd closed at this time. The southbound entrance to I-595 from the Turnpike has been closed as well.
Video caught by a driver shows a huge plume of smoke in the air.
The fuel tanker lost control and caught on fire due to a fuel spill, according the Florida Highway Patrol.
At the time it is unknown if the driver of the tanker sustained injuries or if any other vehicles were involved as well as what the tanker was carrying at the time of the incident.
This is a developing story. Please check back for more updates.