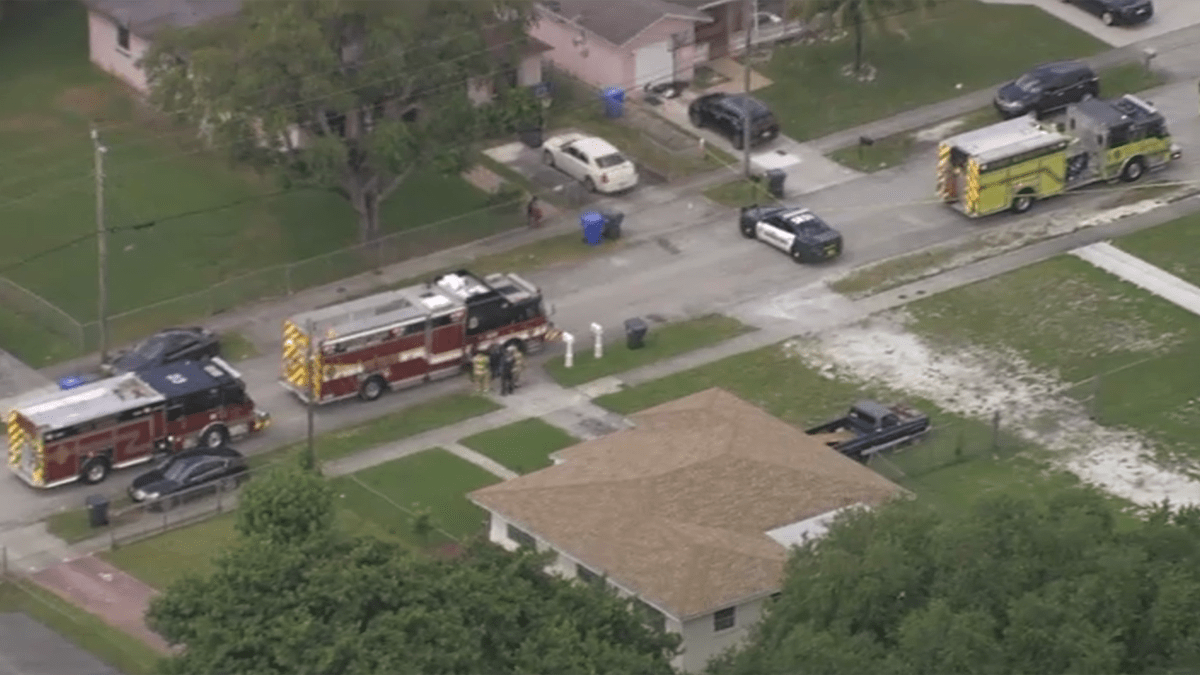 Hazmat units were called to the scene of a home in West Park after a teenager died Wednesday.
An uncle of the teenager told NBC 6 his nephew did not feel well and went to the hospital Tuesday, but was sent home. The boy's father took him to Joe Dimaggio Children's Hospital Wednesday just after 9 a.m. where the boy was pronounced dead.
The boy's uncle has since identified him as 15-year-old Lorvens Julien.
Police said a strange odor was coming from the Julien's body.
Broward Sheriff's Office deputies later arrived at the home, located in the 5300 block of Southwest 24th Street.
Once police entered the home, one officer reported having difficulty breathing and went to the hospital. Later, a firefighter who also went inside suffered second-degree burns after being exposed to an unidentified substance and was also sent to the hospital for treatment.
A hazmat unit was then issued to the scene.
Officials are working to identify the substance that made the first responders ill.
The fire department must now clear the home in order for deputies to go inside and investigate.
Two big drums used for shipping items to Haiti are behind the house, but are not necessarily the source of the toxin, police said.
Both first responders are expected to recover.
Editor's note: An earlier version of this story said the teen was found dead inside the house. He died at Joe Dimaggio Children's Hospital.
This is a developing story. Check back on the NBC 6 app for updates.