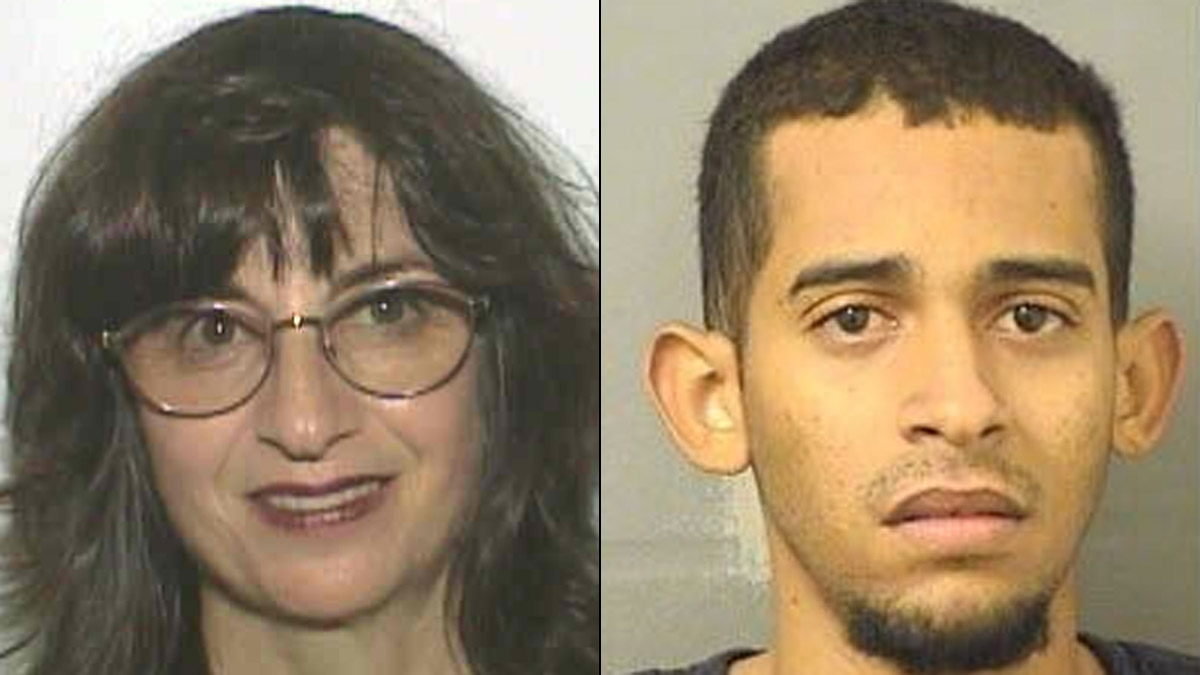 An appliance delivery man was convicted Wednesday of beating a 75-year-old woman to death and setting her on fire at her South Florida home.
A Palm Beach County circuit judge convicted Jorge Dupre Lachazo, 24, of first-degree murder, burglary and arson following a three-day bench trial, according to court records.
Dupre Lachazo, of Hialeah, faces a mandatory life sentence at an April 5 hearing.
Dupre Lachazo and another man delivered a washer and dryer purchased from Best Buy to Evelyn Smith Udell's Boca Raton home in August 2019, officials said.
After installing the appliances, the other man went outside and reported hearing screams minutes later. He found the victim on the floor and called 911. Dupre Lachazo drove off in the delivery truck but was later stopped by a responding officer, investigators said.
Jorge Dupre Lachazo, 21, is facing charges including first-degree murder with a weapon, after law enforcement says he beat and burned Evelyn Udell, 75, inside her Boca Raton home last August.
Police found a rubber mallet used in the attack and a can of paint thinner used to start the fire next to Udell's body. Prosecutors said both had Dupre Lachazo's fingerprints on them. Investigators also found that the woman's wallet had been disturbed, suggesting theft as a motive for the attack.
Defense attorneys didn't deny that Dupre Lachazo attacked the older woman but argued the slaying wasn't premeditated or intentional.
Udell was a longtime employee at Florida Atlantic University libraries. She was a cataloger in the technical services department from 2003 until 2018, university officials said.