Here are some of this week's top stories from the NBC 6 Weekend Digest:
Deal Alert: Local Attractions Offer Discounts in April, May
The Miami Attraction & Museum season is underway and there are two dozen opportunities to try something new or revisit an old favorite.
The event – promoted by the Greater Miami Convention & Visitors Bureau – began Monday and ends May 31, offering discounts from numerous participants.
Offers include buy one, get one ticket deals and discounts ranging from 10% to 50% depending on the attraction or museum.
For more information, click here.
Mayor Delays Deadline to End Automatic Tipping at Miami Airport
Miami-Dade County Mayor Carlos Gimenez has delayed a deadline that would have ended automatic tipping at the Miami International Airport.
Food and drink servers at Miami International Airport fear the effort to block automatic tips on bills means they'll lose money.
A measure established in 1975 is just now being enforced. Some Miami-Dade County officials, however, hope to change the decades-old rule.
For more information, click here.
Commissioners Taking Action After MIA Ended Automatic Tips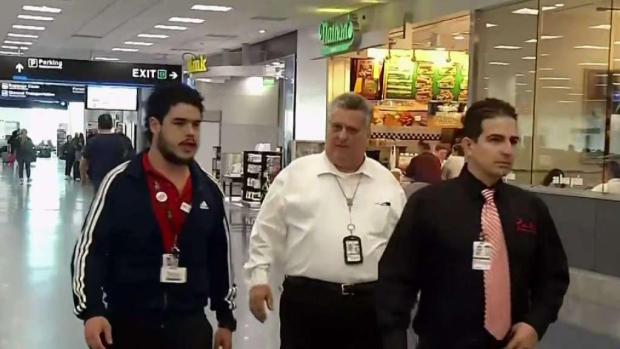 After Heart Transplant, Blanche Ely Student Doesn't Miss a Beat
Timothy Jones is back on his feet at Blanche Ely High School months after he got a heart transplant.
Six months ago, Timothy was a heartbeat away from dying.
Doctors told him he needed an emergency transplant. So now this high school sophomore was suddenly forced to confront mortality, being told his heart was working at five percent of a normal heart.
"Shocked, surprised, confused, 'cause I've never heard those terms, I didn't know what that meant, I've never been to the doctor before," Timothy explained.
Timothy was fortunate. A donor heart became available fairly quickly, and doctors at Joe DiMaggio Children's Hospital performed the transplant on Dec. 1.
For more information, click here.
Timothy Jones: Student Working at Greatness
Miami Beach Police Chief Daniel Oates to Retire in June
Miami Beach Police Chief Daniel Oates will be retiring in June, he announced Friday.
Oates tweeted out a letter he sent to Miami Beach City Manager Jimmy Morales announcing his retirement when his five-year contract ends.
"It's been a great experience working for you and with your leadership team, but it finally feels right to end my 38-year career in law enforcement," Oates wrote.
Oates came to Miami Beach in 2014, after working as an officer in New York and as police chief in Aurora, Colo.
For more information, click here.
Miami Beach Police Chief Daniel Oates to Retire in June