Here are some of the past week's top stories from the NBC 6 Weekend Digest:
Man Kicked Off Cruise, Says He Couldn't Fight Captain's Decision
A man says he was kicked off a cruise for being rude to staff and had to pay hundreds of dollars to return home from a foreign port.
He said it all happened because of an interaction he had with a crew member who denied him access to a show on the ship his family had reserved in advance. He told NBC 6 Responds the exchange got heated.
Norwegian Cruise Line sent NBC 6 Responds the following statement in response to an inquiry:
"We have a zero-tolerance policy aboard our fleet when it comes to inappropriate or discourteous behavior," the statement reads in part.
For more information, click here.
Judge Told FIU Bridge Engineer's Phone Damaged in Washing Machine
Text messages, photos and other data stored on a cellphone used by the engineer of record on the doomed Florida International University pedestrian bridge could be key evidence in understanding why the bridge collapsed.
But there's a big problem with getting that evidence: three months after the collapse, the phone used by the most important engineer on the project suffered "water damage" before anyone tried to back up its contents.
That's what lawyers for the engineer's employer, FIGG Bridge Engineers, are telling a state court handling lawsuits against FIGG and others involved in the project.
For more information, click here.
Judge Told Engineers Phone Was Damaged in Machine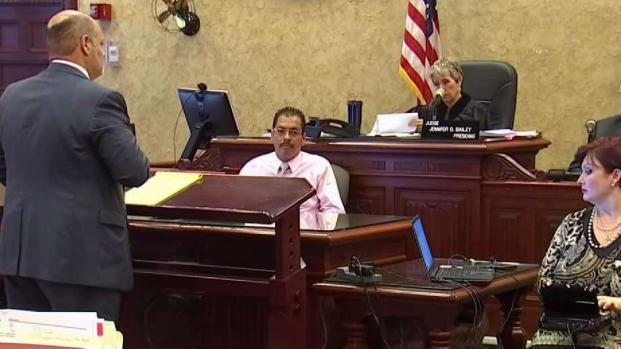 NOAA: 279 Dolphins Dead on Gulf Coast, Triple Usual Number
At least 279 dolphins have stranded across much of the U.S. Gulf Coast since Feb. 1, triple the usual number, and about 98 percent of them have died, scientists from the National Oceanic and Atmospheric Administration said Friday.
Scientists will investigate whether lingering effects from the 2010 BP oil spill and more immediate effects from low salinity because of freshwater flowing from high rivers and a Louisiana spillway contributed to the deaths, said Teri Rowles, coordinator for NOAA Fisheries' Marine Mammal Health and Stranding Response Program.
For more information, click here.
Fans Wait Hours to Ride Universal Orlando's New Harry Potter Attraction
Strollers and brooms filled the walkways of Universal Orlando at the opening of the latest attraction of the Wizarding World of Harry Potter.
Hagrid's Magical Creatures Motorbike Adventure opened at 9:30 a.m. on Thursday and wait times reached 10 hours.
The massive lines for the park's latest roller coaster did not discourage attendees.
For more information, click here.
Massive Lines At New Harry Potter Ride