Here are the top stories from the past week from the NBC 6 Weekend Digest:
South Florida Woman Injured After Dog Attack Caught on Camera
A South Florida woman says she opened her heart and her home to a stray dog, only to have that animal turn into a total terror – first killing her cat, then attacking her and leaving her with severe physical and mental wounds.
At the beginning of the year, Deen found Zeus, a 90-pound American bulldog, wandering the streets. The dog was microchipped, so Deen was able to find the owner, who had recently moved to Peru and left the dog to a friend.
The owner had no idea Zeus was lost and asked Deen to watch over him until a friend can pick him up. Deen, an animal lover, took the dog in. She fell in love with Zeus.
Nearly a month later, Zeus killed Deen's cat. Two days later, he attacked Deen inside her Hollywood home. Surveillance cameras captured the attack.
For more information, click here.
Woman Severely Injured After Dog Attack Caught on Camera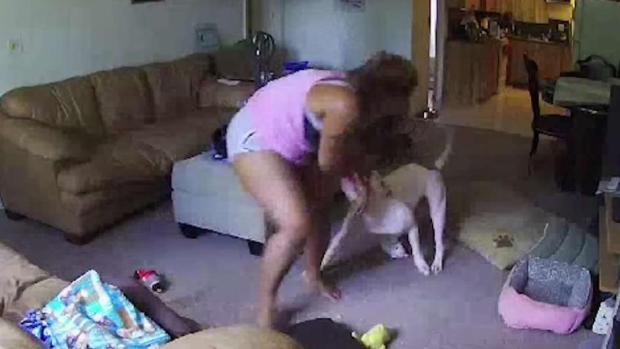 Florida Woman Gets Life Sentence for Sitting on, Smothering Girl
A Florida woman has been sentenced to life in prison for killing her 9-year-old cousin while sitting on her as a form of punishment.
Veronica Green Posey, 66, was sentenced after jurors convicted her of first-degree felony murder.
Prosecutors say Dericka Lindsay had suffered horrific beatings from Posey, and Lindsay's adoptive parents, James and Grace Smith. Officials say Posey sat on Dericka for more than five minutes in October 2017, causing the girl to die from lack of oxygen.
For more information, click here.
FIU Bridge Collapse One Year Later: Much Loss and Few Answers
The collapse of the Florida International University pedestrian bridge one year ago has left a trail of deep personal loss and professional finger-pointing – but few answers.
The disaster that killed six people on Southwest Eighth Street at 1:47 p.m. on that warm, clear Thursday is a construction failure borne of design errors and what appears to be a misguided attempt to address them by adding tension to a critical, failing truss without closing the road below.
But it is rooted in the university's ambitious plans to leave its mark on the region.
For more information, click here.
Latest in FIU Bridge Collapse Investigation, 1 Year Later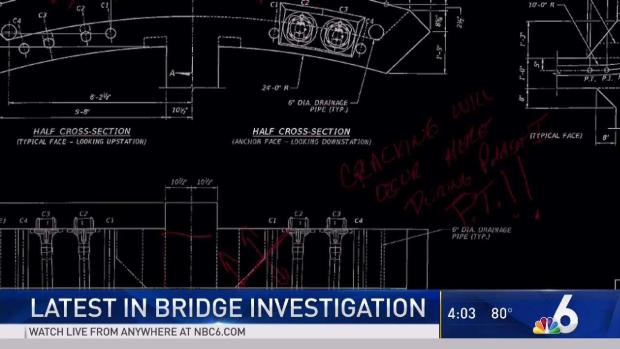 Man Accused of Posing as FBI Agent in Miami Lakes Home Invasion
The second suspect caught on camera posing as an FBI agent during a home invasion robbery in Miami Lakes has been arrested.
Alonso Arias, 28, of Miami, is the second suspect charged in the Jan. 30 crime and faces charges of home invasion robbery, kidnapping, false imprisonment and falsely impersonating an officer. Eglys Fuentes-Ramirez was arrested and charged in February.
Arias and Fuentes are accused of faking their way inside the home on NW 87th Court and locking a maid and a contractor inside a bathroom. They allegedly stole five duffle bags with approximately $30,000 worth of jewelry and sports memorabilia.
For more information, click here.
Man Accused of Posing as FBI Agent in Home Invasion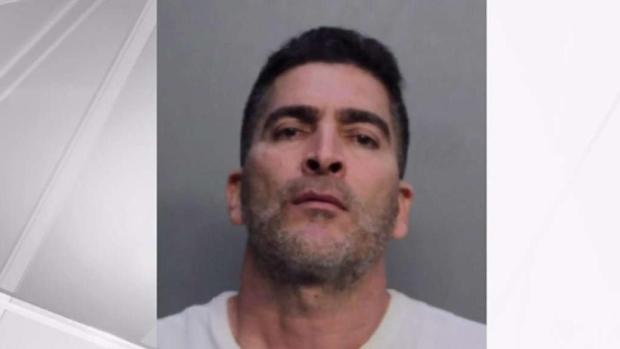 'Demons': Body Camera Footage of Parkland Gunman's Arrest Released
The Broward state attorney's office has released edited body camera footage of Nikolas Cruz's arrest.
Cruz was captured by officers less than an hour after he brought an AR-15 style semi-automatic rifle into the school he once attended and started shooting.
In the footage, Cruz is heard talking about "the demons" and "voices" while he was handcuffed and on the ground.
For more information, click here.
Bodycam Footage of Nikolas Cruz Arrest