Here are some of the past week's top stories from the NBC 6 Weekend Digest:
Scammers Using Netflix Logo in New Phishing Scheme: Expert
Scammers are using a popular streaming service's logo and name to try to trick victims into giving them their financial information.
At first, Cinthya Lavin thought the email she received was the real deal.
"It looked very legitimate," she said.
The email she thought had come from Netflix asked her to update her credit card information by clicking on a link. She told NBC 6 Responds she almost clicked on it, until she remembered she doesn't directly pay for Netflix.
For more information, click here.
South Florida's Iconic Knaus Berry Farm Set to Open
It's almost time for sticky buns and strawberry milkshakes as South Florida's iconic Knaus Berry Farm is set to open at the end of the month.
The farm, which has been in operation since 1956 and is located on Southwest 248th Street in Homestead, posted on social media Wednesday that they'll be opening their doors on Oct. 29, "Lord willing."
For more information, click here.
South Florida's Iconic Knaus Berry Farm Set to Open
Jury Finds Man Guilty of Murder of FSU Law Professor With South Florida Connection
A jury found a Florida man guilty of first-degree murder Friday but deadlocked on a second defendant in the killing of a Florida State University law professor whose contentious child custody battle framed the two-week courtroom drama.
Prosecutors welcomed the murder conviction against Sigfredo Garcia, but it wasn't clear immediately afterward if they would retry their case against Katherine Magbanua, who prosecutors said helped carry out the slaying of professor Dan Markel five years ago.
For more information, click here.
Police Investigate Fatal Shooting of FSU Professor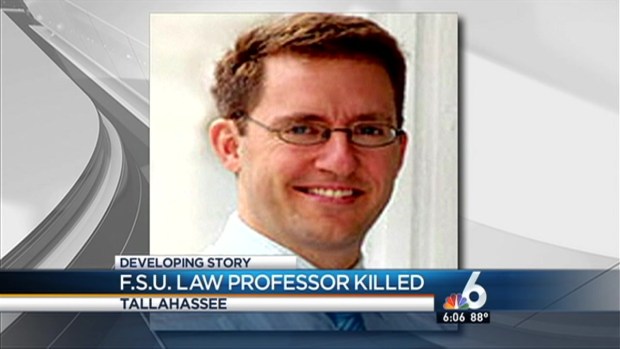 ShotSpotter Could Save Lives, But Some Questioned Its Role in Reducing Crime
Local law enforcement is spending millions in technology designed to curb gun violence. NBC 6 investigates its impact on the largest police force in South Florida.
Inside the Miami-Dade Police Real Time Crime Center, shots can be heard fired from miles away in real-time.
"One shot is too much," said MDPD spokesperson Alvaro Zabaleta.
The technology that makes it possible is called ShotSpotter – an audio detection system that uses a network of sensors to detect gunshots fired across the county.
But some have questioned the multi-million dollar system's role in reducing crime.
For more information, click here.
ShotSpotter Could Save Lives, But Is It Reducing Crime?