Here are some of the top stories of the past week:
Groveland Four Vindicated: Florida Pardons Black Men Accused of 1949 Rape
After a dramatic, hour-long meeting that recalled events from nearly seven decades ago, Florida Gov. Ron DeSantis and the state's three-member Cabinet granted posthumous pardons Friday to four African-American men accused of raping a white woman in a 1949 case now seen as racial injustice.
The case of the men known as the Groveland Four has been documented in a book and is considered a blight on Florida's history. One of the four was killed before he could be charged and the other three were convicted on dubious evidence.
Florida Pardons 4 Black Men Accused of 1949 Rape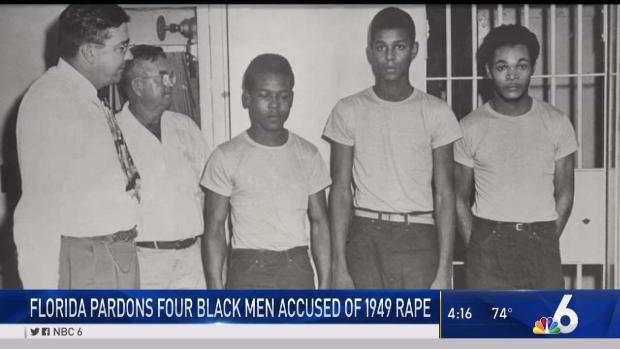 'Human Again': Felons Emotional as They Begin Registering to Vote
The normally humdrum bureaucracy of registering to vote brought tears to the eyes of some Floridians on Tuesday when most felons regained their right to vote under a state constitutional amendment.
The ballot measure went into effect Tuesday, overturning a ban that netted Florida the highest number of disenfranchised felons in the nation. It potentially increases the pool of eligible voters by as many as 1.4 million people in a battleground state infamous for its narrow margins in key elections.
Florida Deputy Resigns After Sending Toy Bomb to Co-Worker
A sheriff's deputy in the Tampa Bay area is out of a job after admitting to sending a toy bomb to a member of his department as a joke.
A deputy received a package at his desk through inter-office mail. When he opened the box, he found a red object with wires and a handwritten note saying "boom."
Florida Deputy Resigns After Sending Toy Bomb as Joke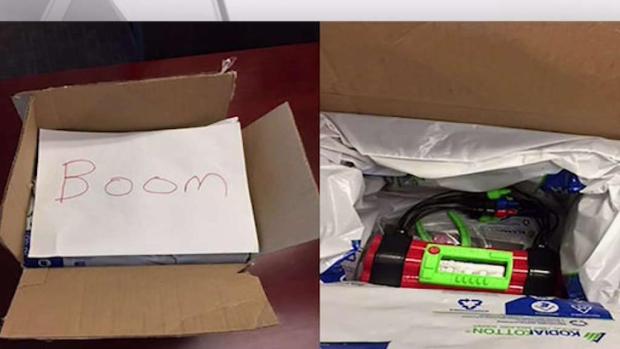 Fan Who Ran Onto Court at Miami Heat Game Banned From Arena
A pair of misdemeanor charges against a fan who ran onto the court in the final moments of a Miami Heat game have been dropped, though he has been ordered to stay away from the team's arena.
Players seemed concerned when the fan stormed the court.