Here are some of the past week's top stories from the NBC 6 Weekend Digest:
First Look Inside World's 1st Guitar-Shaped Hotel in Hollywood
The world's first guitar-shaped hotel is set to open at the Seminole Hard Rock Hotel and Casino in Hollywood, Florida, and NBC 6 got a peek inside before the grand opening.
It's taken $1.5 billion, two and a half years, and 2,000 construction workers a day to complete the new expansion project, set for its grand opening Oct. 24.
"I think the first thing that people think of is 'I'm actually walking inside of a guitar,'" said vice president of hotel operations Andrew Schlesinger. "The shape, it's something that no one has ever done."
For more information, click here.
Miami Beach Cracks Down on Cafes Violating Ordinance
An empty sidewalk next to six restaurants on Ocean Drive is an unusual sight.
But it's one way the City of Miami Beach is trying to combat fraudulent pricing and false advertising at local establishments.
The city has made the cafés clear the public space for 24 hours following a new code of conduct. The ordinance, passed at the beginning of October, bans establishments from showcasing misleading advertisements and hounding customers.
For more information, click here.
Miami Beach Cracks Down on Cafes Violating Ordinance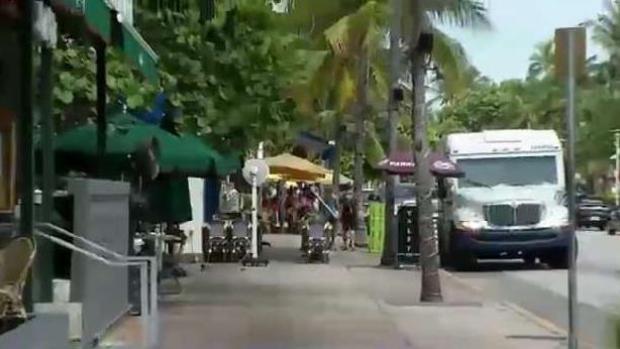 Cameras Catch Man's Drink Being Drugged by Women at Hard Rock Casino
Authorities are searching for two women who were caught on camera drugging a tourist at the Hard Rock Casino in Hollywood, Florida, before they allegedly robbed him at a Dania Beach hotel.
Broward Sheriff's Office officials on Wednesday released the surveillance footage of the Sept. 13 incident, which showed the victim playing poker in the casino when he was approached by the two women around 2 a.m.
For more information, click here.
Casino Surveillance Video Shows Women Accused of Robbing Man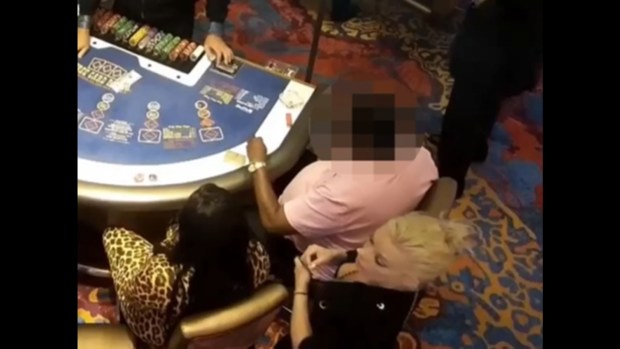 Man Rescues Nearly 9-Foot Gator from Parkland Pool
It seems Florida residents aren't the only ones making use of their pools to cool off from the heat.
On Instagram, gator rescuer Paul Bedard shared a picture with an almost 9-foot alligator he caught in a Parkland resident's pool Tuesday.
The gator had made its way through the pool screen enclosure and into the water.
For more information, click here.
Man Rescues Nearly 9-Foot Gator from Parkland Pool