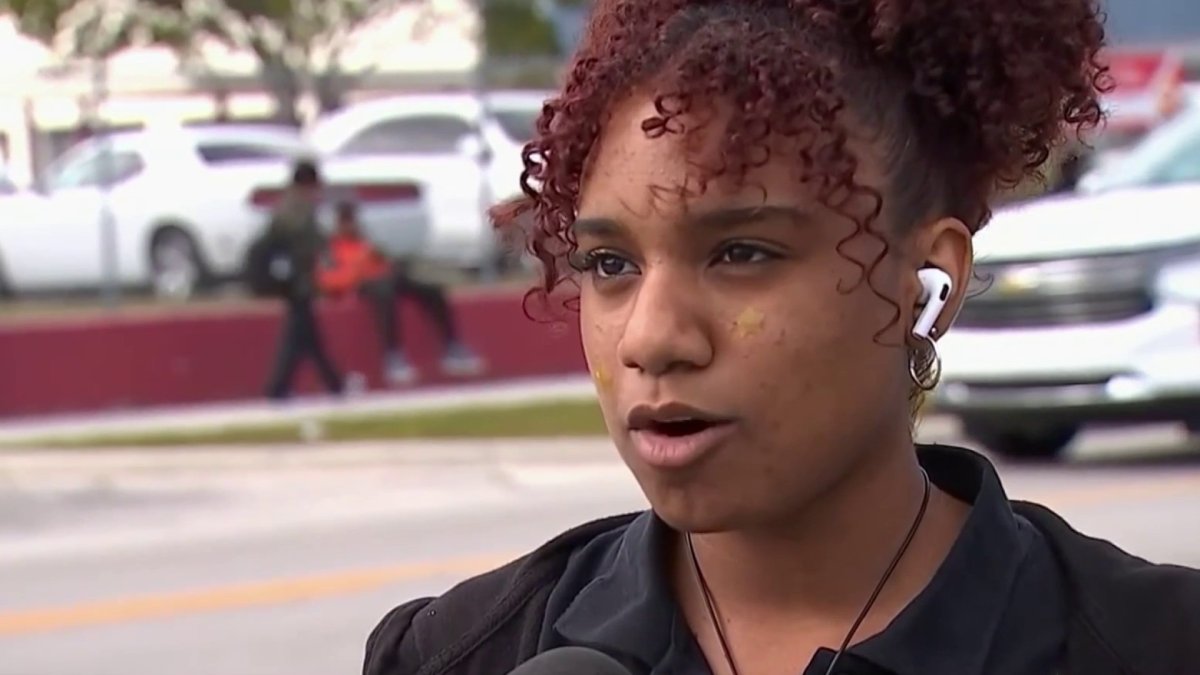 The College Board is set to release a revised framework for its AP African American Studies pilot course on Wednesday.
The revisions come after Florida Gov. Ron DeSantis and the State's Department of Education blocked the course from being taught in Florida high schools, claiming the course was left-leaning and lacked educational value.
The state said in a statement last week it would reconsider allowing the pilot course if certain topics — including Black queer studies, intersectionality, movement for Black lives, Black feminist literary thought, the reparations movement and Black struggle in the 21st century — were removed from the course.
However, the experts who crafted the curriculum told NBC News the revisions were already scheduled before criticism from Florida and said they're not caving to pressure from the governor's office.
On Tuesday, NBC 6 spoke to a Robert Morgan Educational Center High School student who had been enrolled in the course for several months prior to this month's controversy.
Genesis Pineda said she was excited about what she was learning in the course.
"The class is mainly about the struggles, as well as the background of Africans in America," Pineda said. "As well as the diaspora, so Africans in Cuba, Colombia, everywhere. It keeps us more aware of our history, as well as what we've been through, and how we go to where we are now."
But she said that excitement became sadness when she learned the class was being blocked by the state.
"It really hurt," Pineda said. "I thought we were moving forward in life, and the fact that it kept us back, and I feel like we're being held back and held down. Because of this, it made me very uncomfortable and made me realize how we're still going through tribulations."
Robert Morgan was one of a handful of schools in Florida offering the course, and one of 60 nationwide.
According to the Miami Herald, about two dozen students were enrolled in the course at Robert Morgan.
The Herald reported that students at the school were told the AP pilot course would transition to an honors-level African American history course. The course was an elective at the school, and not mandatory.
About a week ago, attorney Ben Crump visited Tallahassee, where he announced plans to sue the governor and the state if the class wasn't given the green light.
"No to censorship, yes to community," Crump said last week.
The governor maintained the course is not what it claims to be.
"When you try to use Black history to shoehorn in queer theory, you are clearly trying to use that for political purposes," DeSantis said last week.