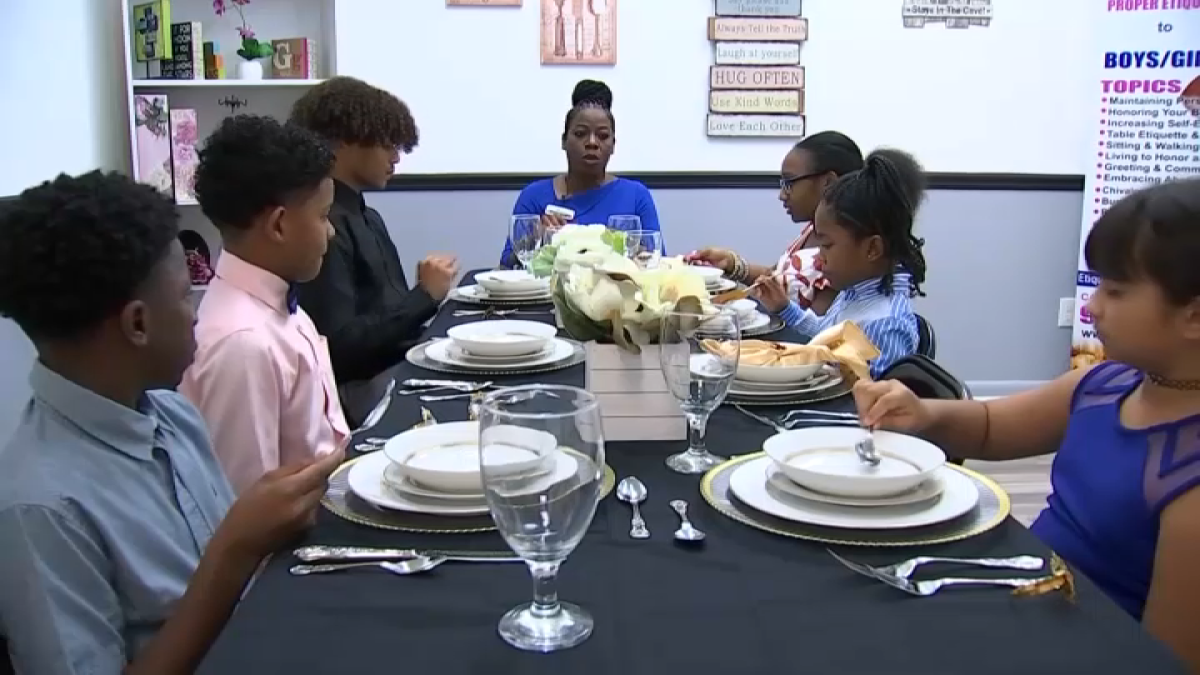 Some might say etiquette has become a lost art, but one local woman is making it her mission to restore it, one student at a time.
Beyond just learning how to properly use a fork and knife, Mrs. Jackie Vernon-Thompson is teaching children in our community how to boost their self-esteem, combat bullying in school and prepare them to succeed.
In the small studio in Sunrise, Thompson works to grab the attention of local leaders by making a big impact.
"These children are not just competing in Lauderhill and Sunrise, they have to be prepared for a global stage," said Lauderhill Commissioner Denise Grant.
Whatever that stage might be, Thompson is equipping children as young as 3 with life skills that range from table etiquette, chivalry, finances to walking with confidence.
"I am completely fulfilled once I'm finished with my classes because I've changed people's lives," Thompson said. "I know without a doubt this is why I was created, to teach proper etiquette."
Thompson's story starts with her own childhood. She was one of five children, born in Jamaica, and raised by her single mother.
As an adult, she'd eventually become a mentor for girls who grew up in single parents homes.
Thompson believes God was grooming her to be a mentor all along and that is when she opened up "From The Inside-Out School of Etiquette".
Walking in her purpose, Thompson also works with Broward and Miami-Dade schools advising students to help combat bullying and boost self-esteem and confidence.
Zia Williams, 9, has been working with Thompson.
"It teaches me to do lovely and proper etiquette, so I don't have to be all around the place and crazy," Williams said. "It makes me feel happy and I'm just grateful."
And the student don't just walk out with these new skillsets, they then go and pass on to others in their community.
"It's so rare that there is a school, a full time school, that is literally teaching our young children how to conduct themselves in society," said Thompson. "Everyone knows about table etiquette and protocol, conducting yourself properly at the table, however, etiquette is also how a lady sits and how she enters the car."
Thompson believes building a safer, peaceful, loving community starts from the inside out.
"It changes lives in every aspect. When you're kind to people, when you're demonstrating humility and civility to people it makes you happier, it helps you to make better choices in life," Thompson said.
If you would like to learn more about From The Inside-Out SOE, click here.