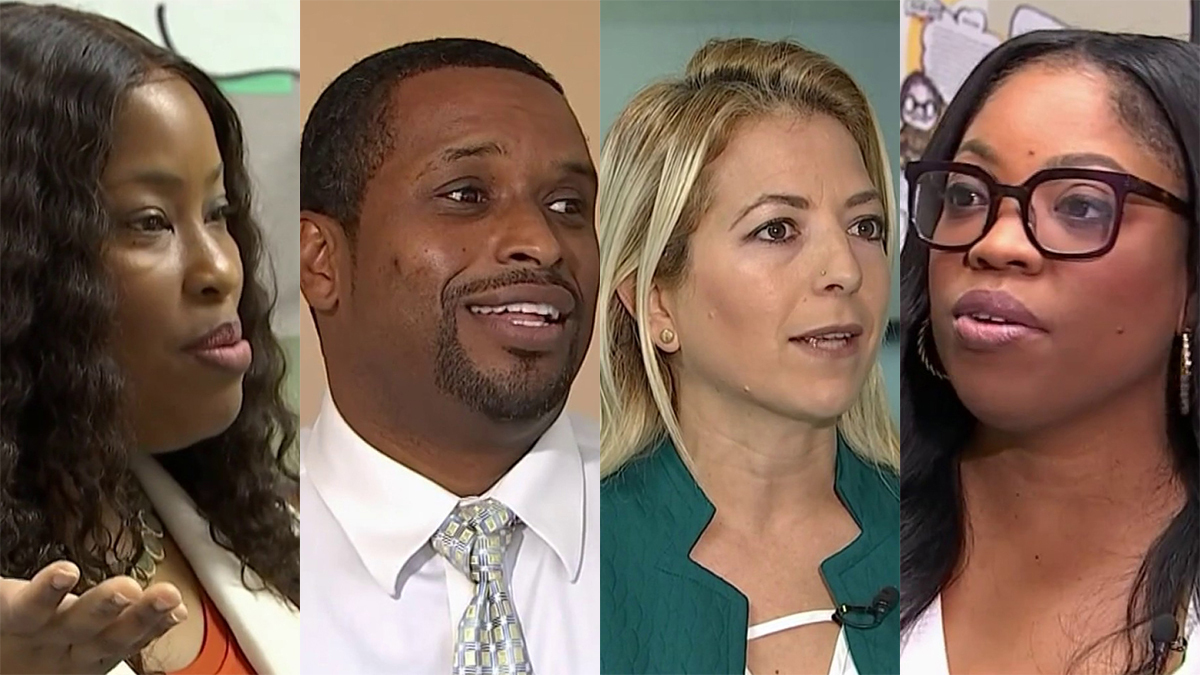 Choosing a teacher of the year for Miami-Dade County Public Schools, the nation's fourth-largest school district, seems like an impossible task.
After you meet the four finalists, it seems even more difficult because each of them is an outstanding educator. The winner will be announced on Jan. 31.
Khristal Gooding teaches history at Robert Morgan Educational Center. She has an obvious love of the subject, saying history is her passion and that she gets excited every time someone else gets excited about history! Her mission, she said, is to make the past relevant to her students today, connecting the dots between then and now.
Don Clerveaux teaches science and social studies at Phyllis Ruth Miller Elementary School. He calls himself a science geek. And when the teacher is jazzed about the topic at hand, the kids can sense it and they get excited, too. Clerveaux said growing up, his parents didn't have cable TV, so he watched all the science shows on public television, which instilled a lifelong love of nature and science.
Vanessa Radice teaches modified curriculum at Hialeah-Miami Lakes Senior High School. For 19 years, she has devoted her energies and talents to teaching special needs students. Radice says her students teach her things every day because they see life in very different ways, compared to most of us. She finds ways to motivate them to learn by teaching based on what interests them.
Monique Clayton teaches leadership development at COPE Center North, a special school for young mothers and students who are pregnant. It's a unique student population, and it's right where Clayton wants to be. She considers it her calling to be helping these young women navigate the life challenges each of them faces, using her own experiences to relate to them.