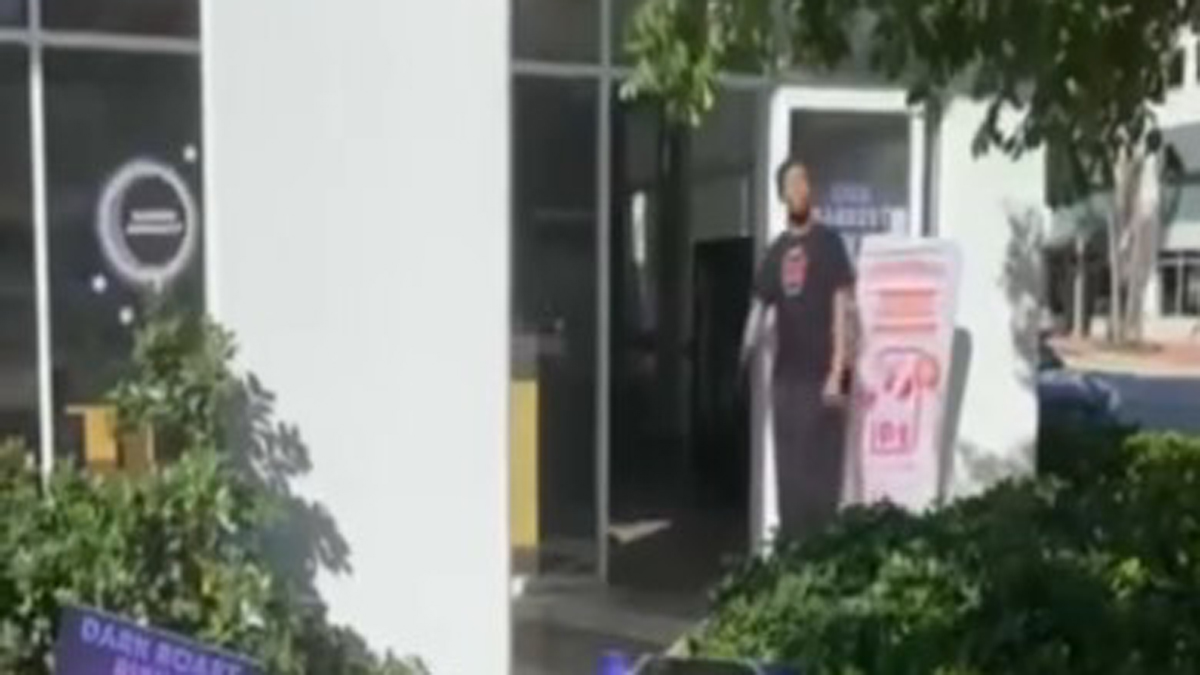 A Miami Beach man claims he's the victim of an antisemitic rant at a Dunkin' that was caught on camera, but the employee says the video doesn't tell the whole story.
Yeshaya Diveroli said he's a regular at the shop on Alton Road but said on Feb. 1 an employee verbally attacked him because he's Jewish.
In cellphone video shot by Diveroli the employee can be heard hurling a religious slur at him and repeatedly yelling profanities.
Diveroli said he'd placed a mobile order and was picking it up when he claims the employee started verbally attacking him over his first name.
At a news conference Tuesday with his attorneys, Diveroli said the incident upset him.
"It hurts me, I was just there to do business, to get a coffee," Diveroli said. "It made me feel beneath myself."
Diveroli added that he was trespassed from the property, something his attorneys said only escalated the problem.
In a statement Tuesday, Dunkin' said the worker had been fired.
"We have zero-tolerance for any type of discrimination, and the language used by the former employee is unacceptable and not reflective of our brand," the statement read. "The franchised employee was terminated."
But the employee, Alton Rice, said Diveroli started things, claiming he made homophobic slurs when he entered the store.
Rice claimed Diveroli had been a "rude customer" for several weeks but never knew his name, only knew him by face.
Rice said he was only "matching" the energy thrown at him, which is why he said what he said.
"I'm a brown queer, how can I have anything against Jews or anyone? I don't," Rice said. "I wasn't attacking him because he was Jewish. I'm black and I'm queer. I have no place to make fun of nobody in this world and I hold no judgements to race, gender, whatever. Honestly. No Jewish thing."
Rice said Diveroli cut the video clips to take out the parts where he was verbally assaulted.
"He wasn't recording the things he was saying to me," Rice said. "He's only trying to make me look like the bad guy."
Diveroli's lawyers said there was no evidence that Diveroli used homophobic slurs.