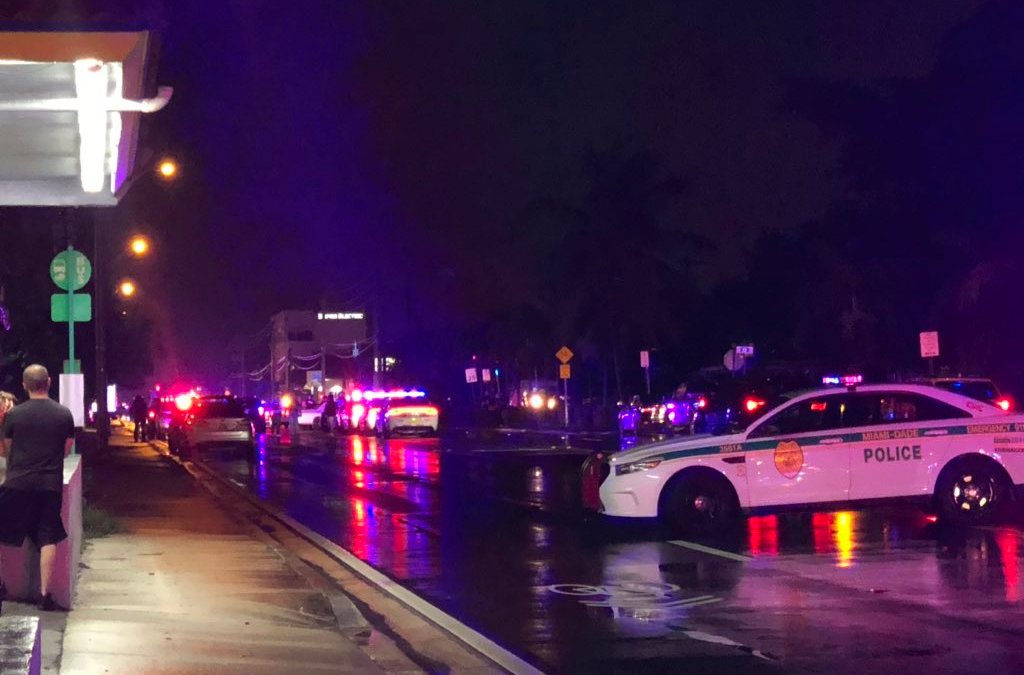 A Miami-Dade police officer was shot during a narcotics investigation at an apartment complex Tuesday evening in West Miami.
The Miami-Dade Police Department confirmed the police-involved shooting just before 7 p.m. in the area of Southwest 67th Avenue and 20th Street.
The officer was conducting an investigation with the department's narcotics bureau and the Drug Enforcement Administration when they were met with gunfire, said Miami-Dade Police spokesman Alvaro Zabaleta. The officers exchanged gunfire, and in the process, the Miami-Dade officer was shot in the ear.
He was transported to Jackson Memorial Hospital in stable condition.
"Through the grace of God our officer is in good condition right now," Miami-Dade Police Director Freddy Ramirez said.
Multiple people were taken into custody, and one was transported to the hospital with an apparent gunshot wound. Zabaleta said they believed the person or people in question barricaded themselves inside the apartment. Hostage negotiators were at the scene.
"I would like to thank the JMH doctors here who were quick, steadfast, and also the officers that were on the scene and brought him to the hospital in safe manner," Ramirez said. "I ask the community to please pray for him and his family. We have his back and I expect the community has his back as well."
This is a developing story. Check back with NBC 6 for updates.