The critically-acclaimed film "Moonlight" is being honored in a special way by the city that helped inspire its creation.
Miami-Dade County commissioners unanimously moved to make the Oscar-winning film a permanent fixture in the Liberty City neighborhood by renaming a portion of Northwest 22nd Avenue "Moonlight Way."
The film "evidences the possible heights of success for students from underserved communities and dysfunctional family backgrounds," stated the approved resolution sponsored by Commissioner Audrey E. Edmonson.
The portion of Northwest 22nd Avenue being dedicated to the film runs from Northwest 61st Street to Northwest 66th Street. The stretch of roadway is county-maintained and located in unincorporated Miami-Dade County.
The film was set and filmed in Miami, written and directed by native Miami filmmakers who are Miami-Dade County Public Schools alumni, and featured Miami-born actors.
Edmonson says the critically acclaimed independent film is a timeless and universal story of human connection and self-discovery.
"Moonlight" Actor Shows Support at Pride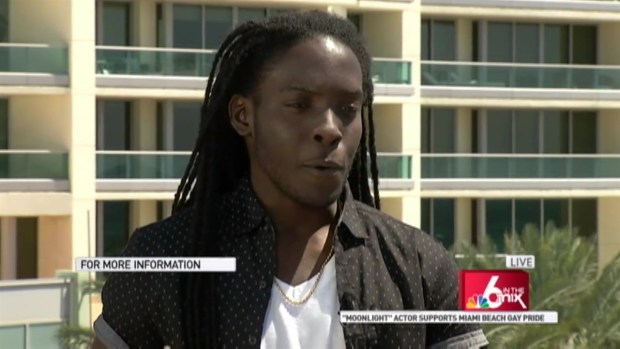 Moonlight chronicled the life of Chiron, a young black male growing up in Miami's historic Liberty City neighborhood. The film followed his turbulent journey from adolescence into adulthood, guided by the support of the community that helped raise him.
The film racked up a bunch of awards including a Golden Globe, a GLAA Media Award, and several NAACP Images Awards, among others. However, it was in February when Moonlight shocked Hollywood by taking home the Academy Award for Best Picture.
Published 7 minutes ago | Updated 3 minutes ago