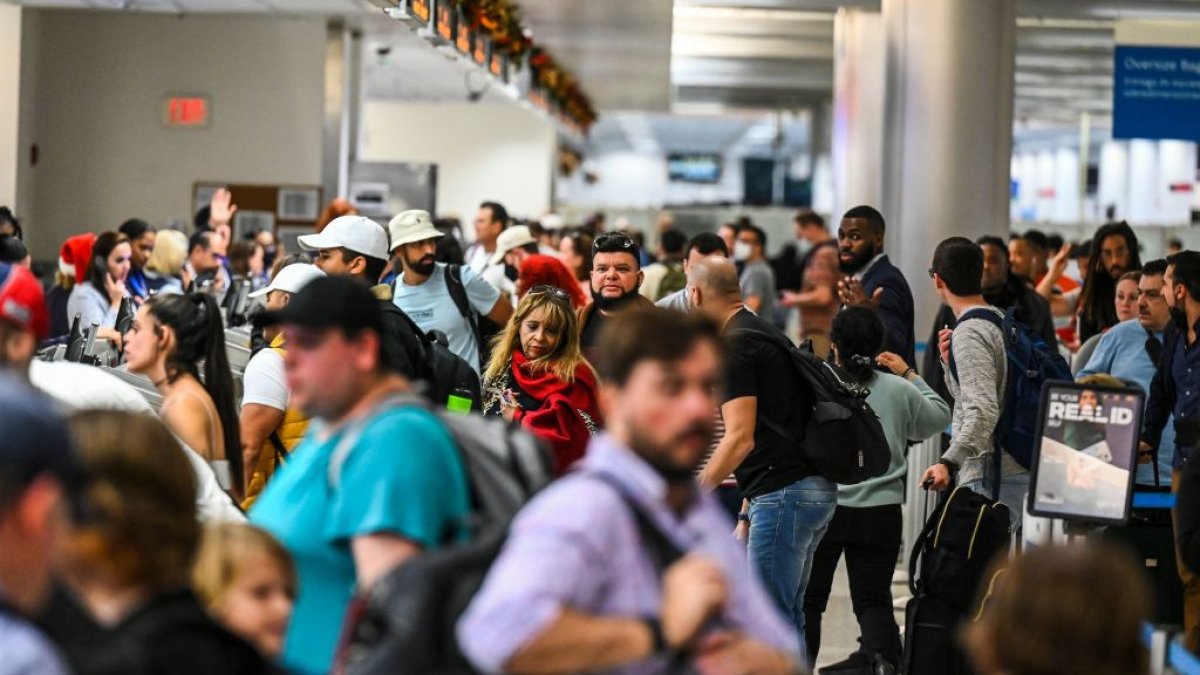 Miami-Dade Mayor Daniella Levine Cava announced Monday a record year in passengers for Miami International Airport, making it the busiest airport in Florida.
According to a county news release, MIA served more than 50.6 million passengers in 2022, shattering its record of 45.9 million set in 2019 by nearly 10%. MIA also surpassed Orlando International Airport's 50.1 million travelers in 2022 by half a million.
MIA received a record 29.3 million domestic travelers last year compared to 23.5 million in 2019, while also serving 21.3 million international passengers in 2022.
"In addition to MIA leading our community's successful economic recovery from the pandemic, it is again leading the way for the state of Florida as well," Levine Cava said. "Congratulations to the MIA team and partners on surpassing 50 million passengers for the first time in its history."
MIA's record-breaking year follows its highest rankings ever among airports in the U.S. and worldwide in 2022, according to Airports Council International's annual report:
#1 U.S. airport for international passengers and international freight
#4 U.S. airport for total freight
#10 U.S. airport for total passengers
#9 global airport for international freight and total flight operations
#10 global airport for total freight
#11 global airport for international passengers
#12 global airport for total passengers