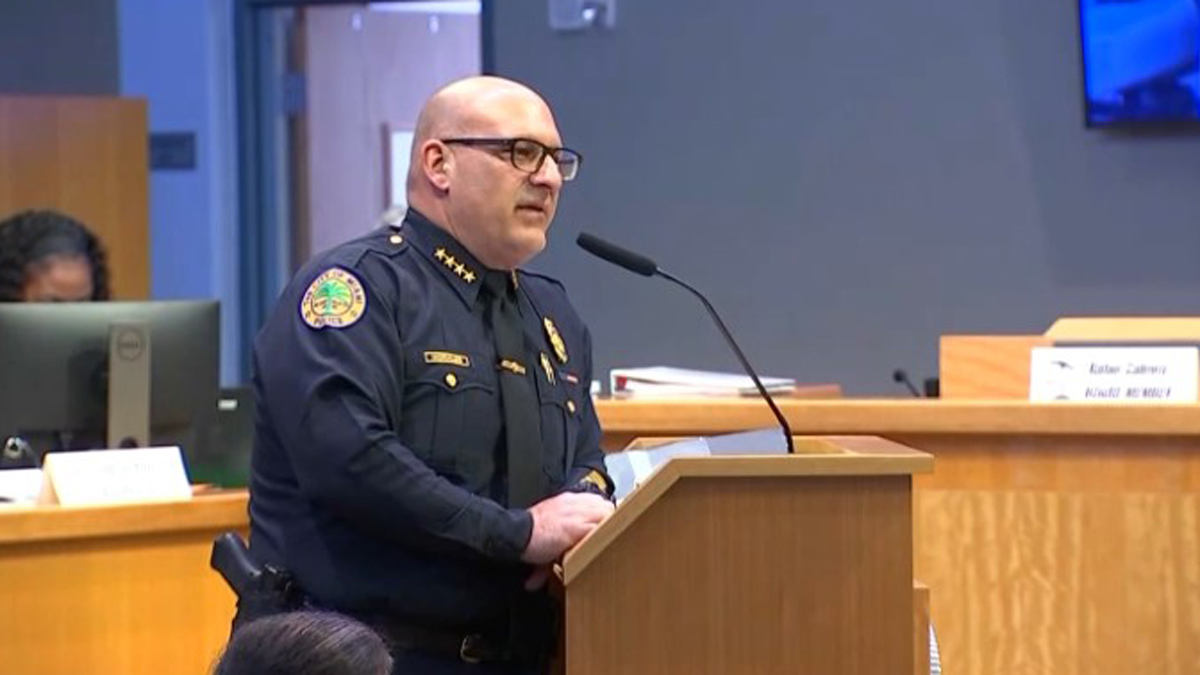 A whistleblower meeting was held Tuesday for two members of the Miami Police Department who accused the police chief of corruption and racist actions.
The city's Civil Service Board was holding the meeting on behalf of Commander Brandon Lanier and Detective Wanda Jean-Baptiste.
Lanier and Jean-Baptiste submitted a letter and an email that claimed Police Chief Manuel Morales was trying to control the outcome of internal affairs investigations.
In the letter, Lanier said that Morales "has used his position to open investigations to target employees and influence the outcome of investigations."
Jean-Baptiste wrote that "staff is not expected to follow rules or standard operating procedures. The corruption is growing from within."
The two internal affairs employees said they wanted outside agencies to investigate to see if a crime has been committed after alleging that they aren't being allowed to independently do their work.
Lanier and Jean-Baptiste, who are both black, said they were reassigned and believe it was done as retaliation.
Morales testified Tuesday that the two could not perform their duties and that their reassignments were not corrupt or racist.
"Do we have bad cops in the department? Absolutely, every department has them, that's why internal affairs is here, that's why we sit down and we have a comprehensive disciplinary process review that holds officers accountable," Morales said. "That is the key, let every officer know, you are appreciated as long as you provide good service to the community."
Lanier and Jean-Baptiste were also testifying Tuesday.