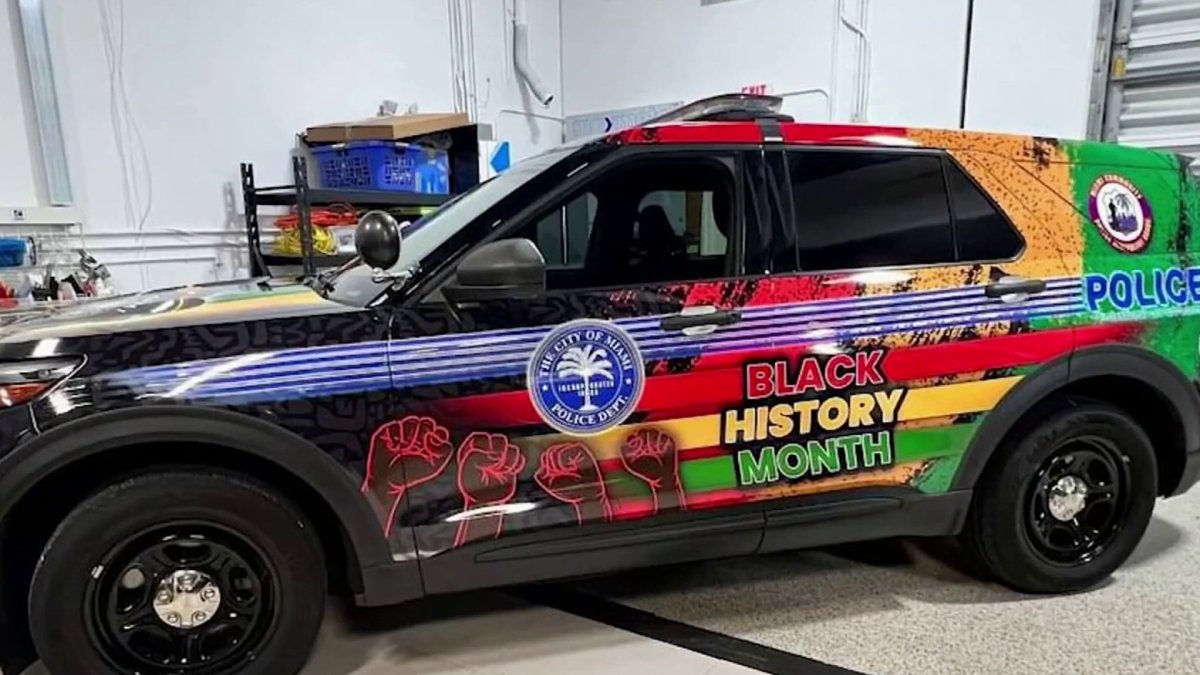 Less than 24 hours after the Miami Police Department unveiled their new patrol cruiser wrapped for Black History Month, it's the center of controversy.
Some people posted on social media to criticize the symbols or colors used in the design, and others argued the department is tone deaf to what the African American community is asking for from police right now.
"We want justice, not a wrapped police vehicle," said Daniella Pierre, the president of the Miami branch of the NAACP. "We want the end to qualified immunity, we want actionable policies that save the lives of people all across this country, that's what we want."
The idea for the decorated car came from the Miami Community Police Benevolent Association — members of the city's first Black police union.
Two officers and an artist, all of whom are African American, came up with the design.
"The backlash that we received, we were so shocked," said Sgt. Stanley Jean-Poix, the president of the Miami Community Police Benevolent Association. "But the timing of what happened in Memphis, we said, we see what's happening, so we have to get it back on track what we were trying to do."
They said what they were trying to do was celebrate Black History Month, highlight Black heritage and bring people together.
They also designed a badge with the names of the first five Black Miami Police officers engraved on the back. Some of the proceeds go to Miami's Historic Black Precinct Courthouse and Museum.
"No matter what you do, you'll always have critics, but as long as you're doing the right thing for the right reason and your moral compass is aiming in the right direction, you should continue to do that," said Miami Police Chief Manny Morales.
"This gives us that opportunity, sometimes controversy isn't always bad," said Lt. Ramon Carr, the vice president of the Miami Community Police Benevolent Association. "Sometimes that controversy gets us really talking. I think that's where we are and it's time to talk."
The department said it is going to keep the car, and next year may turn it into a contest to come up with a design for Black History Month.