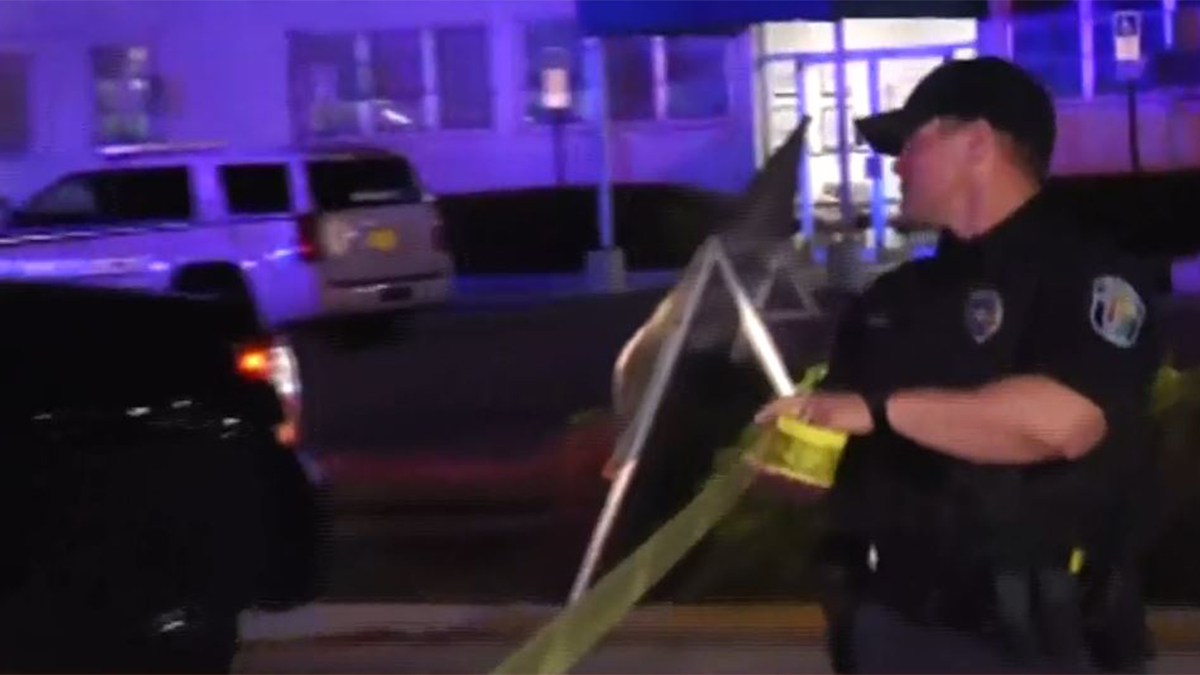 A car chase that began in Hallandale Beach ended with an officer-involved shooting Sunday morning in Hollywood when suspects refused to pull their car over and instead started shooting at officers.
According to police reports, the incident began when a Hallandale officer tried pulling over a car after a traffic stop, but the driver refused to stop.
At one point, cops told NBC 6, a passenger was hanging out of the car door with a gun.
Police chased the suspects from Pembroke Road to Hollywood Boulevard, where suspects got out of the car and took off running, according to officers.
One of the suspects was taken to the hospital and is expected to be okay. The other suspect was arrested.
This story is being updated as more information comes in. Check back for more details.