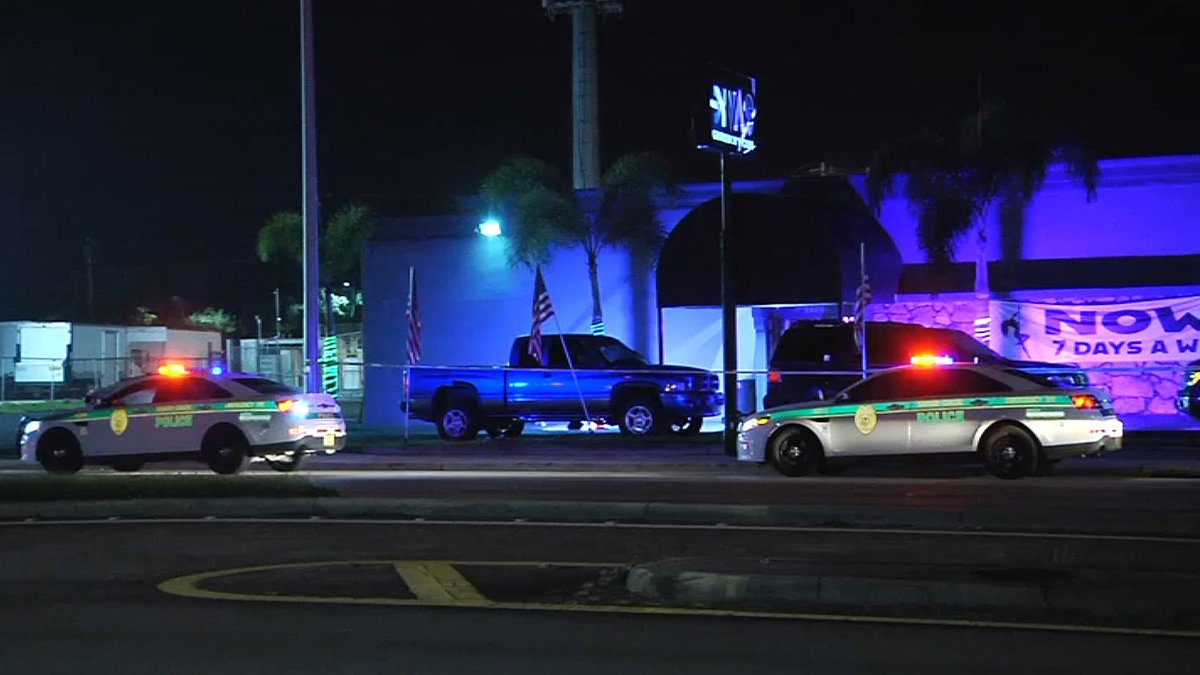 A heavy police presence was seen Sunday morning after a possible possible outside a gentlemen's club in southwest Miami-Dade.
Miami-Dade Police were at the scene near Miami Divas Gentlemen's Club, located on U.S. 1 just south of Southwest 288th Street.
Witnesses said a 28-year-old man and 17-year-old teen male were reportedly shot, but police have not released details on what took place.
Two women who were inside the club told NBC 6 they heard multiple gunshots, but they aren't sure if the shooting started inside and then ended outside.
One woman told NBC 6 that she thought she was going to die when the gunfire rang out.
"I was just in the bathroom and then my cousin said they were shooting, and when I come outside they were still shooting outside. Like it was just so crazy out here," she said.
Roadways near the club were closed for several hours Sunday morning before reopening around 7 a.m.
The conditions of the victims were unknown.
Stay tuned to NBC 6 on air and online for updates