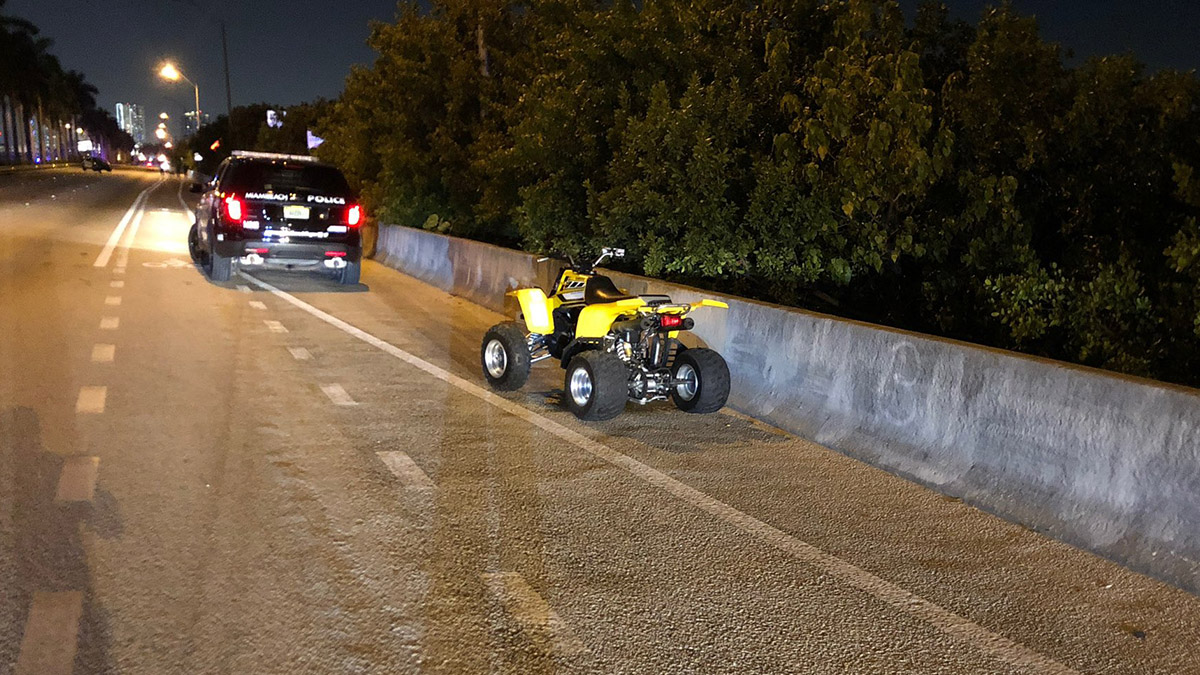 Police officers temporarily shut down MacArthur Causeway on Saturday evening in order to look for suspects, according to Miami Beach Police.
The department notified about the closures on Twitter. Shortly after, they provided an update saying four subjects had been taken into custody, and 6 dirt bikes or ATVs had been seized.
Two other suspects reportedly remained at large. The causeway was reopened shortly after 9 p.m.
This is a breaking news story. Please check back for more updates.
Stay on top of the latest news and weather. Download the NBC 6 app for iOS or Android.