Several people were killed on Saturday in fatal accidents in both Miami-Dade and Broward counties.
In Pembroke Pines, two cars collided along Pembroke Road and SW 145th Avenue, causing one of the drivers to lose control and crash into a light pole. The incident happened shortly after 4:30 p.m. One person was taken to the hospital, where they later died. The driver and passenger from the other car were treated on scene for minor injuries. Police said alcohol may be a contributing factor to this crash.
In Northeast Miami-Dade, a pickup truck was traveling westbound on Northeast 10th Avenue and tried to turn when it crashed into another car. Officials said that car hit a pole and split in half. The driver died. The condition of the other driver is unclear. An investigation into the crash is now underway.
In Northwest Miami-Dade, a pedestrian was struck by a fuel tanker. The incident happened on the 826 expressway at Northwest 122nd Street. Officials said five people were involved in the accident. The pedestrian died on the scene. No one else was injured. An investigation into this incident is now underway.
Pedestrian Killed in Crash on Palmetto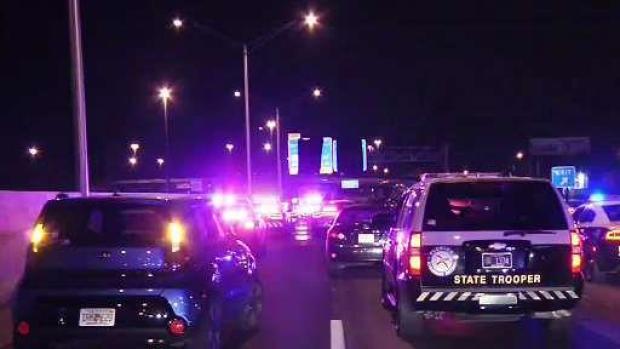 In Homestead, police said a black Toyota struck a pedestrian. That pedestrian was killed on scene. An investigation into the incident is also underway.
Pembroke Pines Police wants to remind the public to obey all traffic laws and to act responsibly and safely when driving.