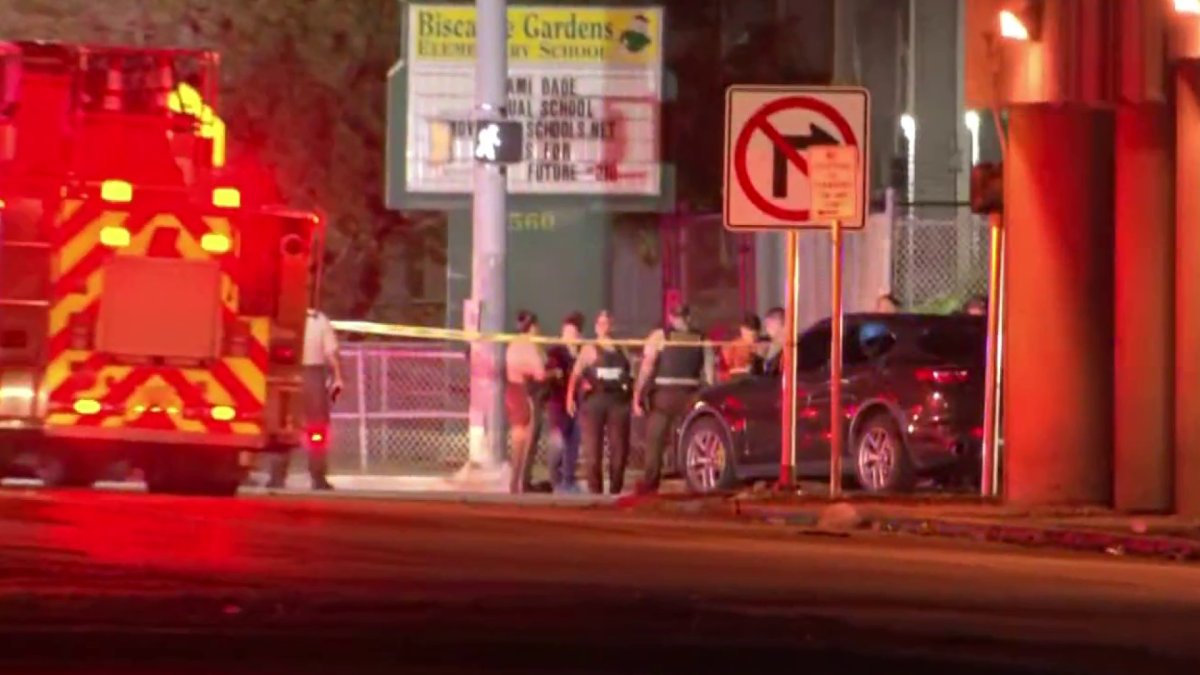 Two people were injured in a shooting Tuesday night in Golden Glades, officials said.
The shooting stemmed from an assault that happened underneath an overpass near Biscayne Gardens Elementary School, according to fire rescue officials.
A resident in the area said he heard multiple gunshots.
The victims were hospitalized. The severity of their injuries was not clear.
Information on victims or a shooter was not available.
Check back with NBC 6 for updates.