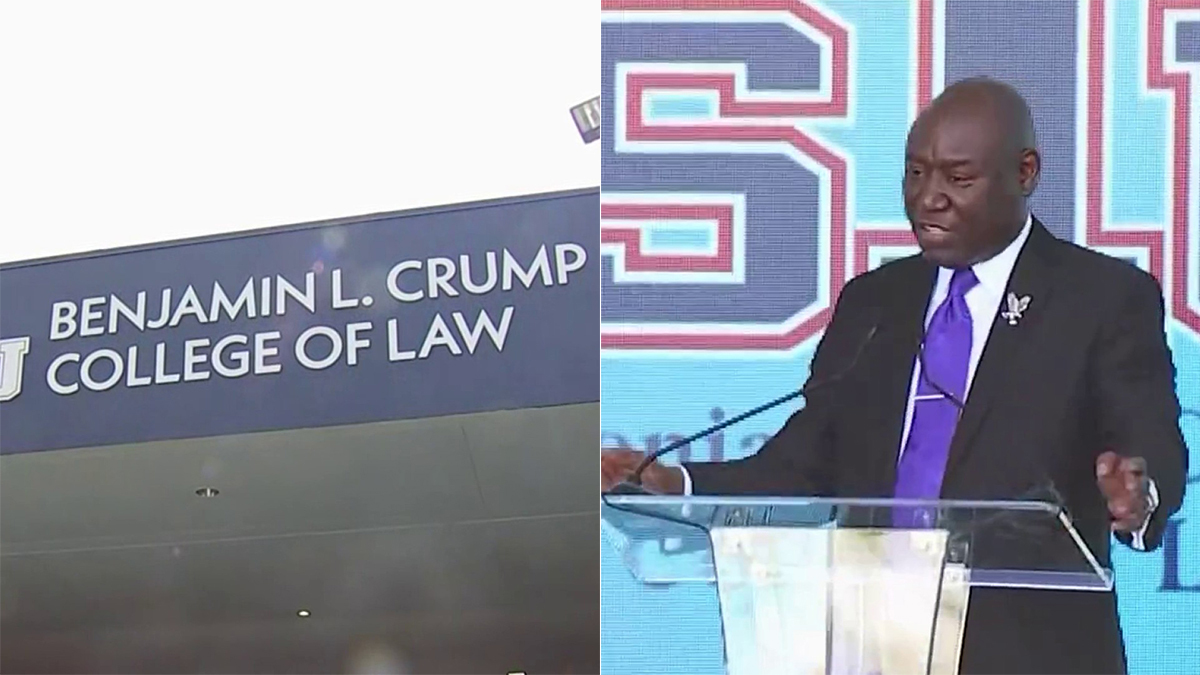 One of the most diverse law schools in the country is now the first in the nation to name its school after a practicing Black attorney.
The Benjamin L. Crump College of Law at St. Thomas University in Miami Gardens was dedicated Wednesday in front of a crowd that included parents of some of the most high-profile cases involving police brutality and civil rights. Actor Will Smith was also in attendance.
Crump, one of the most prolific Black attorneys of our time, specifically chose this university because of the rich diversity of South Florida.
"We're going to be able to make sure these young people who have sacrificed and did everything right will get to be an attorney at law and have one of the best legal educations to be a change maker in this world," Crump said.
With this dedication comes millions of dollars in donations for scholarships and opportunities for future lawyers of America.
"Having Ben Crump's name on a Catholic university college of law, we're building those bridges," said St. Thomas University president David Armstrong.
For the mother of Trayvon Martin, it's about representation.
"When I went through the whole ordeal with our son, we didn't know anything," Sybrina Fulton said. "That was the first time I had been to a court proceeding. So, it meant a lot to have somebody who looked like me to be able to explain this."
The mother of Jamal Sutherland was emotional.
"Mr. Crump came, and I feel good… I feel good. I feel good to have him with me. I'm proud of him," Amy Sutherland said.
The Benjamin L. Crump College of Law is aiming to "meet the moment" of equity and inclusion.
"There are very few people in the world with a heart like this," Smith said.
Crump hopes to pass the torch to future generations.
"It is special because of what we're going to do at the St. Thomas Law School to make a better world for all of our children," Crump said.
Currently, more than $3 million has been donated to the Benjamin L. Crump College of Law. The law school has been named one of the top ten best schools in the country for racial justice.