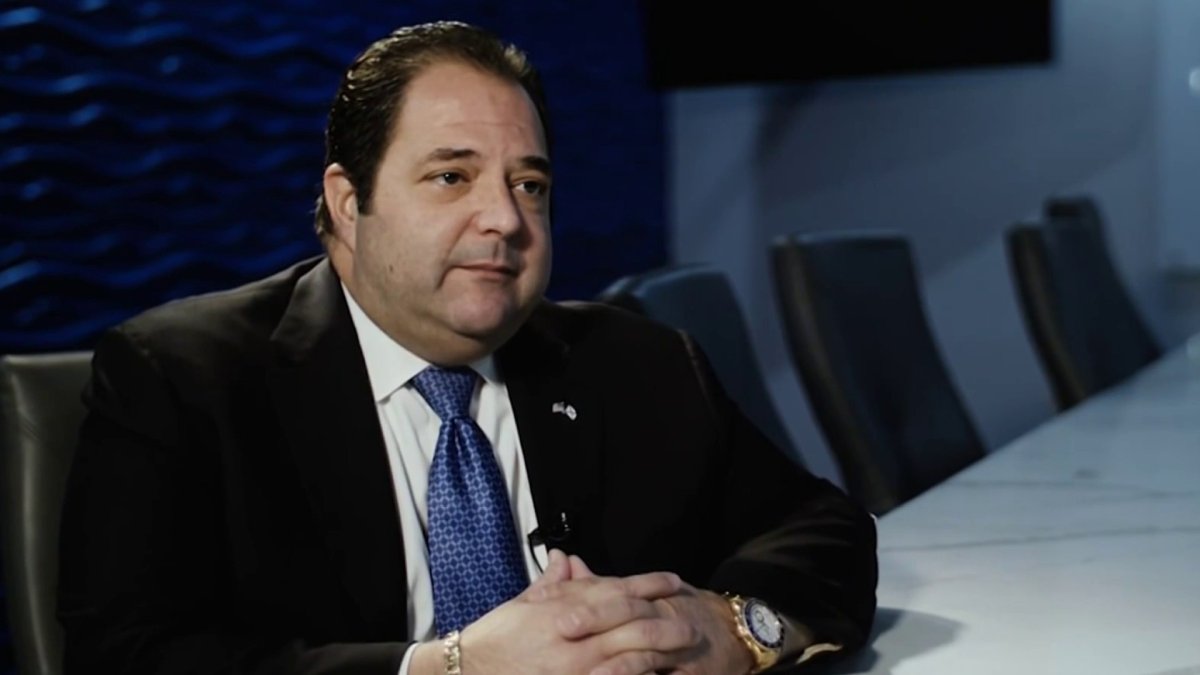 "I want to let everybody know and I want it to be clear that I have always been a resident of North Miami Beach."
That's the message of North Miami Beach Mayor Anthony DeFillipo to the thousands of residents he was elected to serve.
DeFillipo took NBC 6 to a one-bedroom condo in the city he purchased in 2004.
"This is my residence. This is where I live," said DeFillipo in an exclusive interview with NBC 6.
But an ethics complaint filed by a resident and a commissioner's former campaign worker says that is a lie and the mayor has been living in a property in Davie instead. The complaint was filed in December with the Miami-Dade Commission on Ethics and Public Trust.
An outside law firm, hired by the city attorney agreed, writing in a memo "publicly available facts would lead a reasonable person to objectively conclude that DeFillipo failed to comply with Section 7-5(b) of the North Miami Code of Ordinances' requirement to continually maintain a 'bona fide' residence in North Miami Beach, an 'automatic vacancy' of the office of mayor has occurred by operation of law. It would indeed belie logic to conclude otherwise."
"The legal opinion said that he has automatically vacated his seat," said North Miami Beach Commissioner McKenzie Fleurimond during a phone interview. "The third party (the law firm) is one that has no interest and provided us with a legal opinion that is not biased."
TIMELINE
The memo lists several red flags.
February 2021: the mayor bought a property in Davie.
December 2021: the mayor sold the North Miami Beach property listed as his official residence and changed his address to the condo NBC 6 visited with the city clerk.
April 2022: the mayor put the Davie property (purchased in February 2021) up for sale. According to the memo, photos in the listing "appear to show that DeFillipo and his family were living in the residence, and the home included many of DeFillipo's personal items, including a framed wedding photograph and a walk-in closet filled with clothes and storage."
"I purchased that property for my father. Long story short, he decided he didn't want the property," DeFillipo said when asked about the photos mentioned in the memo. "Those things were there because we wanted to make the house feel homey for my father and also my wife was staying there."
June 2022: the Davie property (purchased in February 2021) is sold.
July 2022: property records show he bought a $1.2 million home in Davie, where he'd been spotted going in and out.
PROPERTY IN DAVIE
During December, NBC 6 visited that second property in Davie on multiple occasions looking to see if the mayor was at the residence, but our team never saw him.
"It's a property that I bought because this is what I do. I buy and sell properties," said the mayor who is in the real estate business. "And there were certain times that I needed to be there early in the morning when these contractors came out … and I had to stay there overnight to wait for these people."
But the mayor's critics also point to real estate records that show the condo in North Miami Beach was listed for rent around the same time he says he moved in. The mayor tells NBC 6 it was never rented because he decided to live there and provided a year worth of utility bills.
"I AM THE MAYOR. I AM THE PERSON IN QUESTION"
NBC 6 also asked DeFillipo if his wife and kids are living with him at the one-bedroom condo.
"I was elected by the residents of North Miami Beach. They elected Anthony DeFillipo," he said. "I'm not going to drag my family into this. I am the mayor. I am the person in question."
DeFillipo and his attorney Mike Pizzi says what's really behind the allegations is a political effort to save the job of the city's attorney because the mayor recently gained the allies on the commission to vote to remove him.
"If the city attorney or anybody else had any doubts about anybody's qualifications … that's resolved in a court of law. That's not resolved by people writing these ridiculous memos," Pizzi said.
"This is about an attorney and three commissioners that don't show up," DeFillipo said. "And create a false narrative to take them out of the spotlight of the mischief and chaos that they have caused in the city of North Miami Beach."
Commissioner McKenzie Fleurimond says that's simply not the case, adding there's no political motive behind his position and he's just following protocols.
"While it may be painstaking, I believe this is part of the process so that we can ensure that our charter is being respected, that we can ensure that the policies that we have in place … are being respected," Fleurimond said.
"NOTHING IS GETTING DONE"
Questions over the mayor's residency have been front and center at recent commission meetings, leaving the city's attorney and some commissioners, including Fleurimond, unsure if any official business can take place.
"This meeting is not legal," said the city's attorney, Hans Ottinot, at a commision meeting in January.
"Attorney, you're out of order. Please respect the process," DeFillipo responded.
"Nothing is getting done because some people are being selfish. The city needs to move forward," Pizzi said.
He has since filed a complaint asking the court to change the city's charter that requires five members of the commission to be present to hold meetings
"The purpose of the lawsuit is to force the city commission to meet so that the taxpayers' business can be taken care of, so they can take care of parks and public safety and deal with the myriad of city issues. On January 31 at 11 am, we're going to be asking a Miami-Dade Circuit court judge to order that the city get back to work, stop engaging in these selfish wild goose chases and get back to business," Pizzi said.
In a counterclaim, the city argues DeFillipo is no longer the mayor and asked the court to take action to prevent him from continuing representing the city.
"It's sad because the business of the city has come to a halt and it and it's hurting city business," DeFillipo said.
"I believe in fact, it is in him (DeFilippo) that is holding up business in the city of North Miami Beach," Fleurimond said.
NBC 6 reached out to the other commissioners mentioned by the mayor. Commissioner Michael Joseph declined to participate and Commissioner Daniela Jean didn't respond to our request. We also reached out to the city's attorney, Hans Ottinot, but didn't receive a response.
The next hearing in the court case is set for January 31.