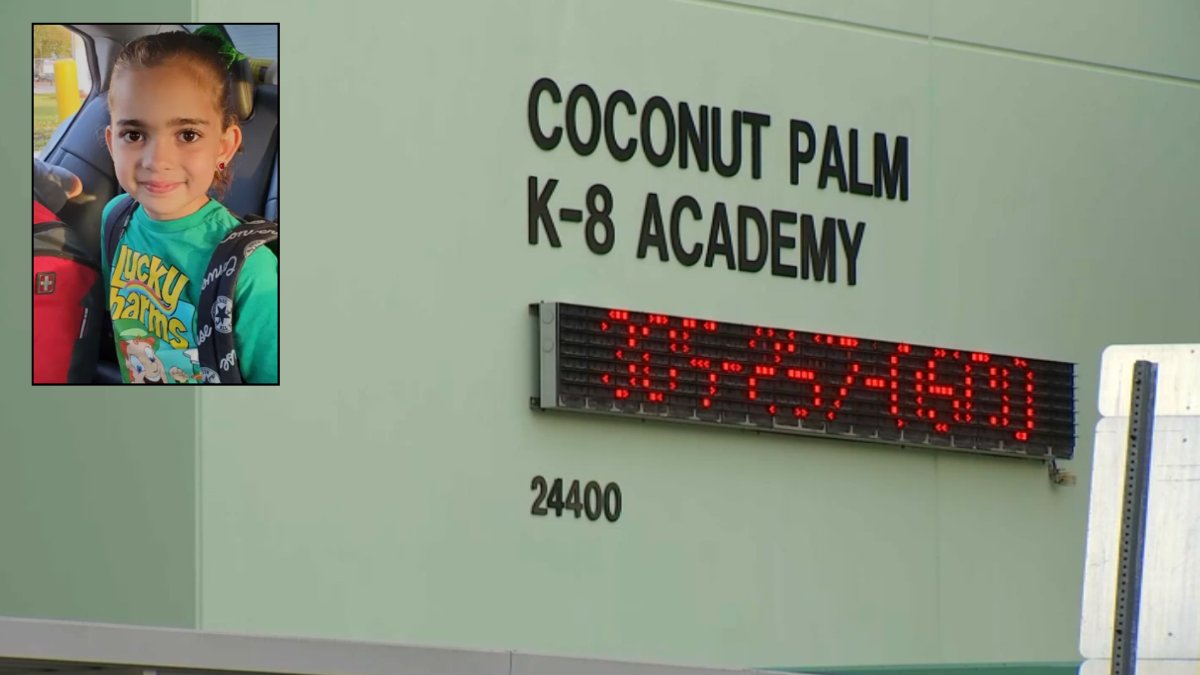 A parent who said her daughter was struck in the head by another student at her Homestead school claimed officials never notified her of the incident, but the district said that's not true.
Sonia Monzon said on Jan. 24, her 9-year-old daughter Jazmine Ojeda came home with a lump on her head.
"She had a little bit of a bump on the side of her head," Monzon said Friday. "She said she felt dizzy at the time."
Her daughter is a fourth grader at Coconut Palm K-8 Academy in Homestead. She said Jazmine and another student got into a fight — then at one point, her daughter was hit in the head with a metal bottle, and told a teacher what happened.
"When she told me that, I was concerned, and like, 'OK, why hasn't anyone called me?'" Monzon said.
Monzon claimed the school never notified her.
"No one called me," she said. "…No communication from the school."
Monzon went up to the school the next day on her own to get answers from the principal, but when they met, she said she felt brushed off.
"He was just like, 'You know, I don't think it's that severe. Kids get into fights all the time. It's just what happens,'" she said.
Elmo R. Lugo, a spokesperson for Miami-Dade Public Schools, confirmed to NBC 6 the incident did happen, and said the mother was notified that same day.
He said the school was in constant contact with parents on both sides and said they were all sent emails on what happened, claiming the school did everything it could to mitigate the situation.
But Monzon said there was no constant contact.
"I'm appalled by it because this is a 9-year-old," she said. "This is my child, and I don't think any kid should feel unsafe in school."
She pulled her daughter out of the school days later, claiming she had also been bullied for months. She said she didn't get an incident report until a week later.
Monzon wanted to speak out after seeing the story showing cellphone video of another student — a 9-year-old girl at the same school — covering her head as she's viciously beaten by two boys on the school bus.
In that case, the school district said one of the students was given a civil citation.
"When I saw it, I wanted to make sure that I spoke out because this has been happening a lot and I just don't want it to happen anymore," Monzon said. "This needs to stop."
The school district said students and parents can report bullying online, in person, or by phone, and that students receive training on how to deal with bullying. But Monzon said it's not enough.
"I feel like none of these kids are protected," she said.
For now, Monzon's daughter is being homeschooled.