More than a decade after a man was found murdered in a Cutler Bay neighborhood, the trial of his ex-girlfriend accused of hiring a man to carry out the killing was underway.
Dianelis de la Caridad-Fonseca, now 33, is facing a first-degree murder charge in the July 2012 killing of 25-year-old Richard Vasallo.
Authorities said de la Caridad-Fonseca arranged to pay $600 to Jose Martin Perez-Sanchez, a Mexican national, and engage in an arranged marriage to establish permanent U.S. residency for him, in exchange for killing Vasallo.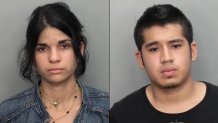 De la Caridad-Fonseca lured Vasallo to a desolate area where he was fatally wounded, police said.
A passerby spotted Vasallo walking on the street bleeding in the area of Southwest 98th Court and 216th Street in the Montego Bay subdivision in Cutler Bay.
Miami-Dade Fire Rescue workers responded and Vasallo was pronounced dead at the scene.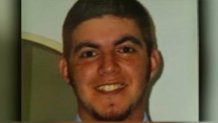 De la Caridad-Fonseca and Perez-Sanchez were arrested shortly after the killing. According to an arrest affidavit, de la Caridad-Fonseca and Perez-Sanchez both confessed to the killing.
Perez-Sanchez, now 31, is also charged with first-degree murder and is due in court later this month.
Vasallo was a Florida International University engineering graduate and a teacher at Homestead Technical School.