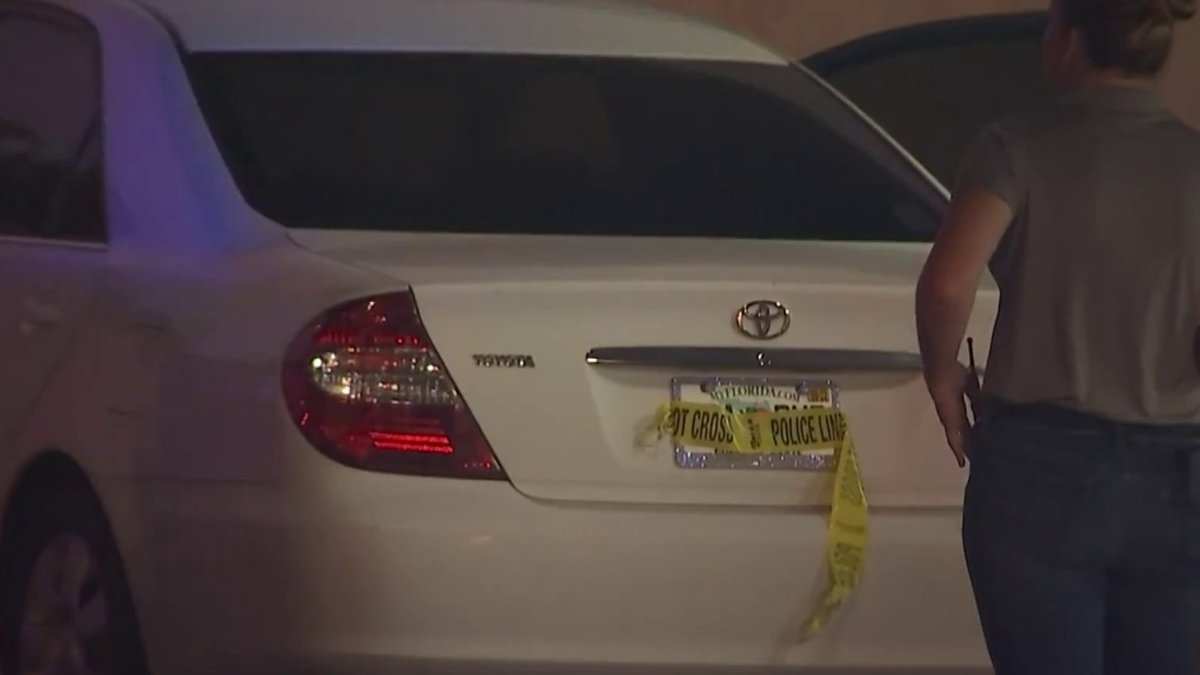 Two people were found dead inside of a car Friday in Fort Lauderdale, police said.
The two were found at around 6:15 p.m. in the 900 block of Breakers Avenue, near the Fort Lauderdale Beach Resort, according to the Fort Lauderdale Police Department.
Police didn't release details on how they died or information on the victims. Cellphone video from a witness showed what looked like a bullet hole in the driver's side window.
Mansour Mansour was working at his convenience store across the street from the resort when he saw the commotion outside. He decided to check his surveillance footage.
"I turned the cameras and the car came quick and hit and brake, and then never moved," he said.
Another witness said he saw police open the vehicle door.
"In the driver's seat, sitting, limped back, I see a white shirt, an arm," Rouel Clift said.
This is a developing story. Check back with NBC 6 for updates.